Traditional Indian Landscape Wood Print Wooden Wall Tiles Set
Share
Regular price
Rs. 4,499.00
Regular price
Rs. 6,299.00
Sale price
Rs. 4,499.00
Unit price
per
Sale
Sold out
Sale is Live! Pay Now and Save More
👉 Buy 1 item and get 10% OFF! 🤑
👉 Buy 2 items and enjoy 15% OFF! 🤩
👉 Buy 3 items and get a whopping 20% OFF! 😱
👉 But wait, there's more! Buy 4 items or more and receive a massive 25% OFF! 🎁
✨ No Coupon Code Required! 🤗
Limited Edition
Cover The Large Area
10 Minutes Easy to Install
Each Tile is 11.5 X 11.5 Inches and 6mm Thick

Dustproof, Waterproof and Scratchproof

Comes with peel and paste world's best double-sided tape.
The "Traditional Indian Landscape" Wooden Wall Tiles Set features seven captivating scenes:
Archway: An intricately designed archway, symbolic of India's rich architectural heritage, invites you into a world of wonder.
Peacock: An elegant peacock, adorned with resplendent feathers, symbolizes beauty, grace, and royalty—a beloved national bird of India.
Lush Plants: The vibrant foliage showcases the lushness of India's natural beauty and its lush gardens.
Elephants: Majestic elephants, considered sacred animals in Indian culture, portray strength, wisdom, and divine significance.
Camels and Caravan: The depiction of camels and a colorful caravan conjures visions of the ancient trade routes that once flourished in India, reflecting its historical significance in commerce.
Palace: A grand palace stands tall, representing India's opulent architectural heritage and its regal history.
Key Features:
Exquisite Craftsmanship: Each tile is meticulously crafted to capture the intricate details of India's landscapes and cultural elements, creating a visual delight.
Cultural Richness: The artwork celebrates India's diverse cultural tapestry, reflecting its majestic architecture, beloved animals, and ancient trade connections.
Natural Beauty: The wood's natural texture adds a touch of organic warmth, enhancing the overall allure of the artwork.
Versatile Decor: Perfect for embellishing your living room, hallway, study, or any space where you seek to infuse a touch of India's cultural charm and heritage.
Thoughtful Gift: Ideal as a thoughtful and remarkable gift for art enthusiasts, travelers, or anyone with an appreciation for India's cultural diversity.
Elevate your home decor with the mesmerizing beauty of our "Traditional Indian Landscape" Wood Print Wooden Wall Tiles Set. Immerse yourself in the rich tapestry of Indian culture, with its architectural wonders, revered animals, and vibrant trade history. Each wooden tile is a unique piece of art, and the natural variations in wood grain make it a distinct and cherished addition to your living spaces.
Celebrate the allure of India's diverse landscapes and cultural treasures, and let this exquisite artwork transport you to a world of enchantment, cultural richness, and timeless beauty. Experience the magic of India's architectural marvels, wildlife, and historical significance with this captivating wooden wall tiles set.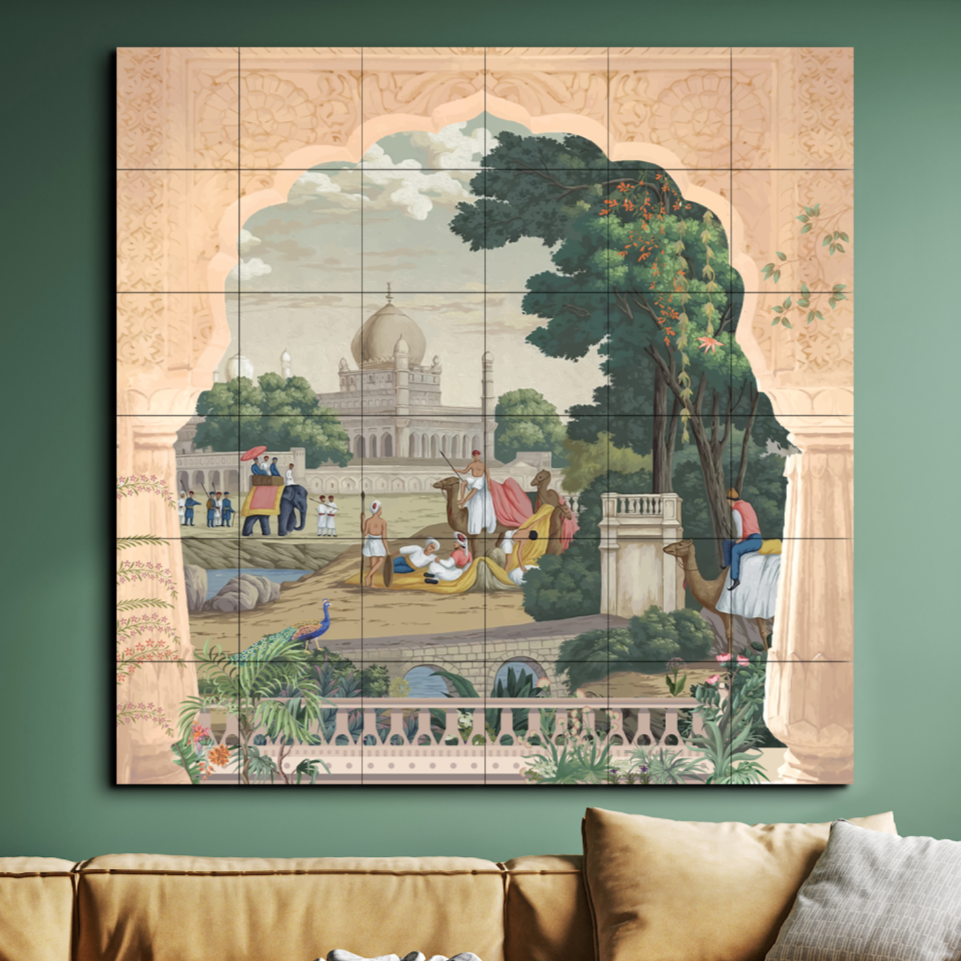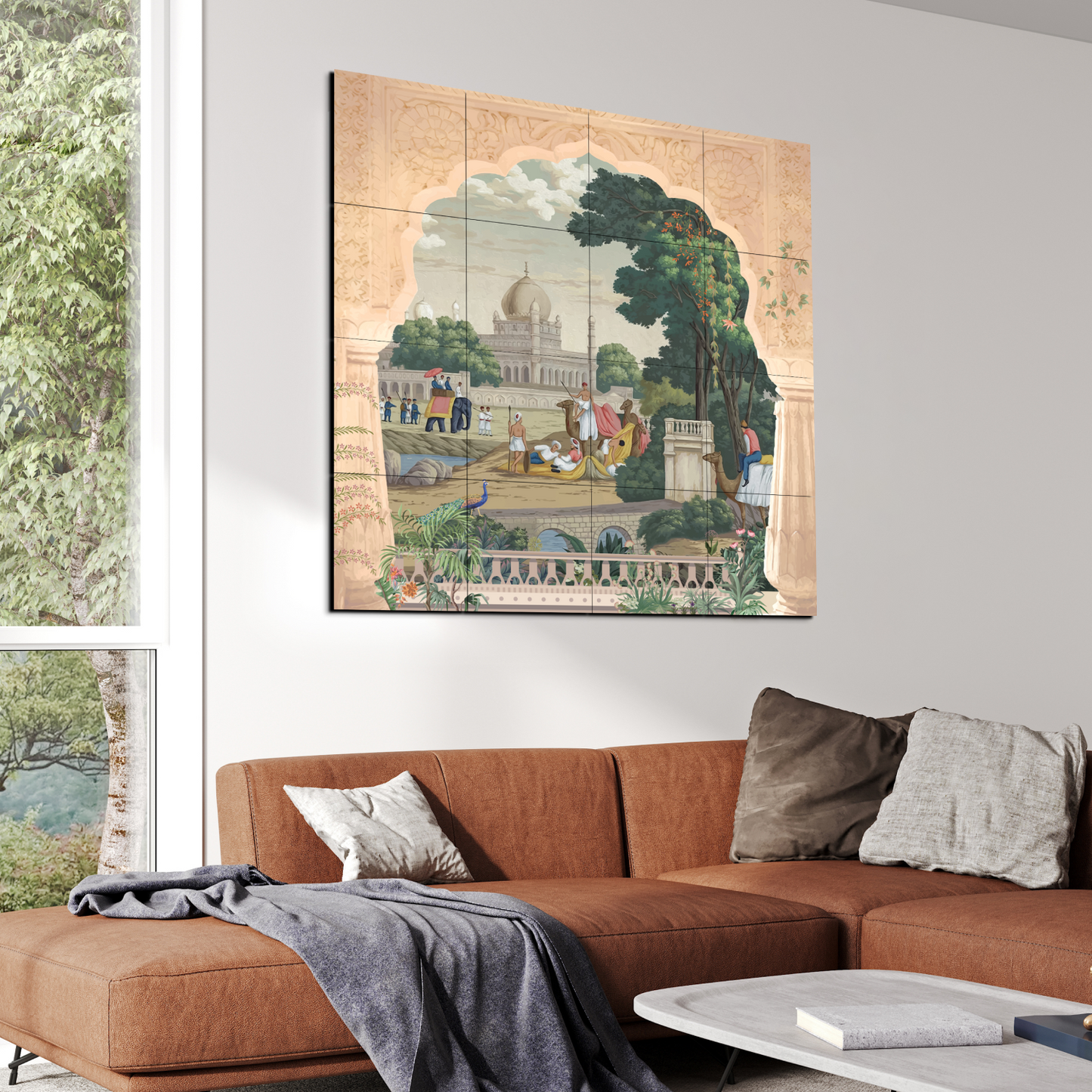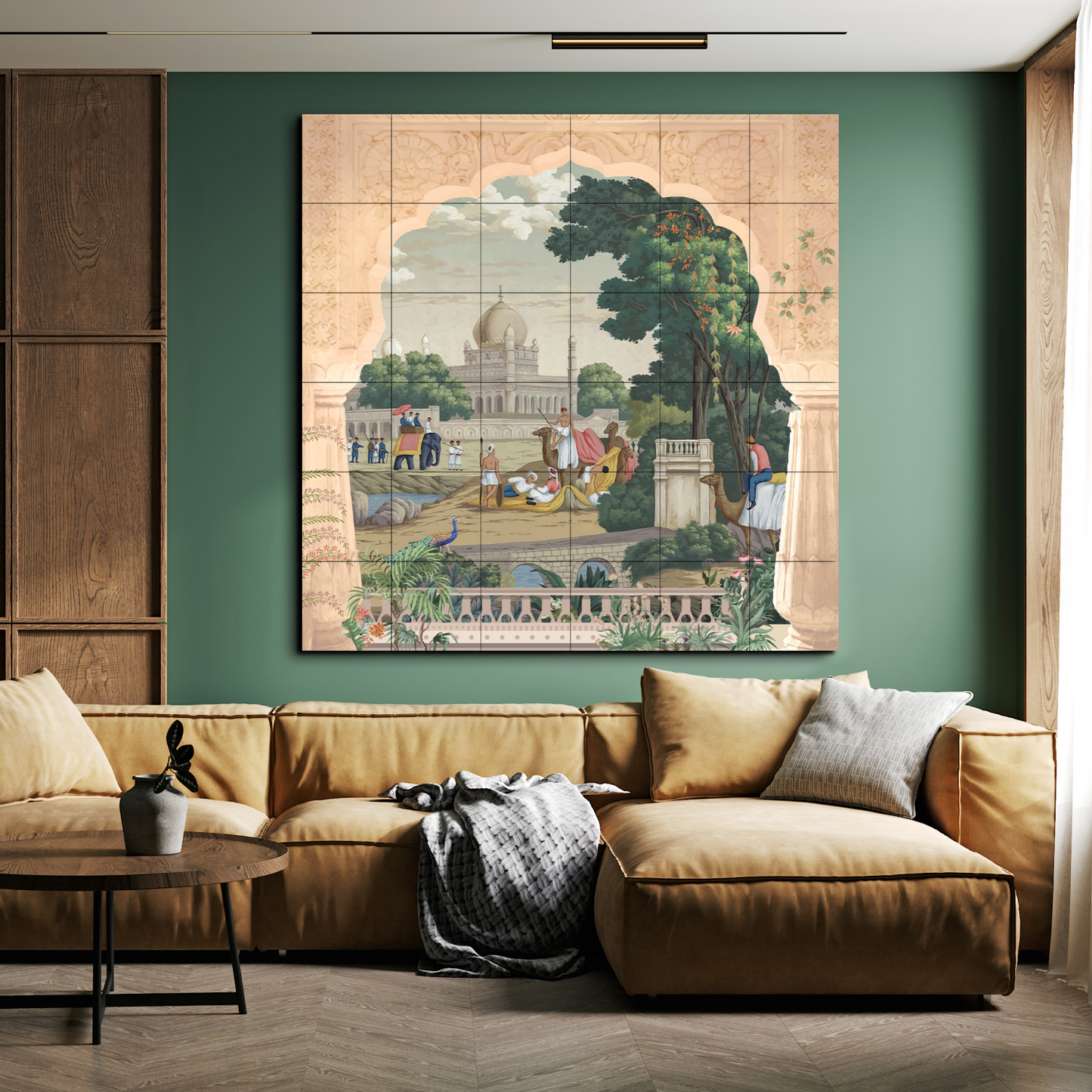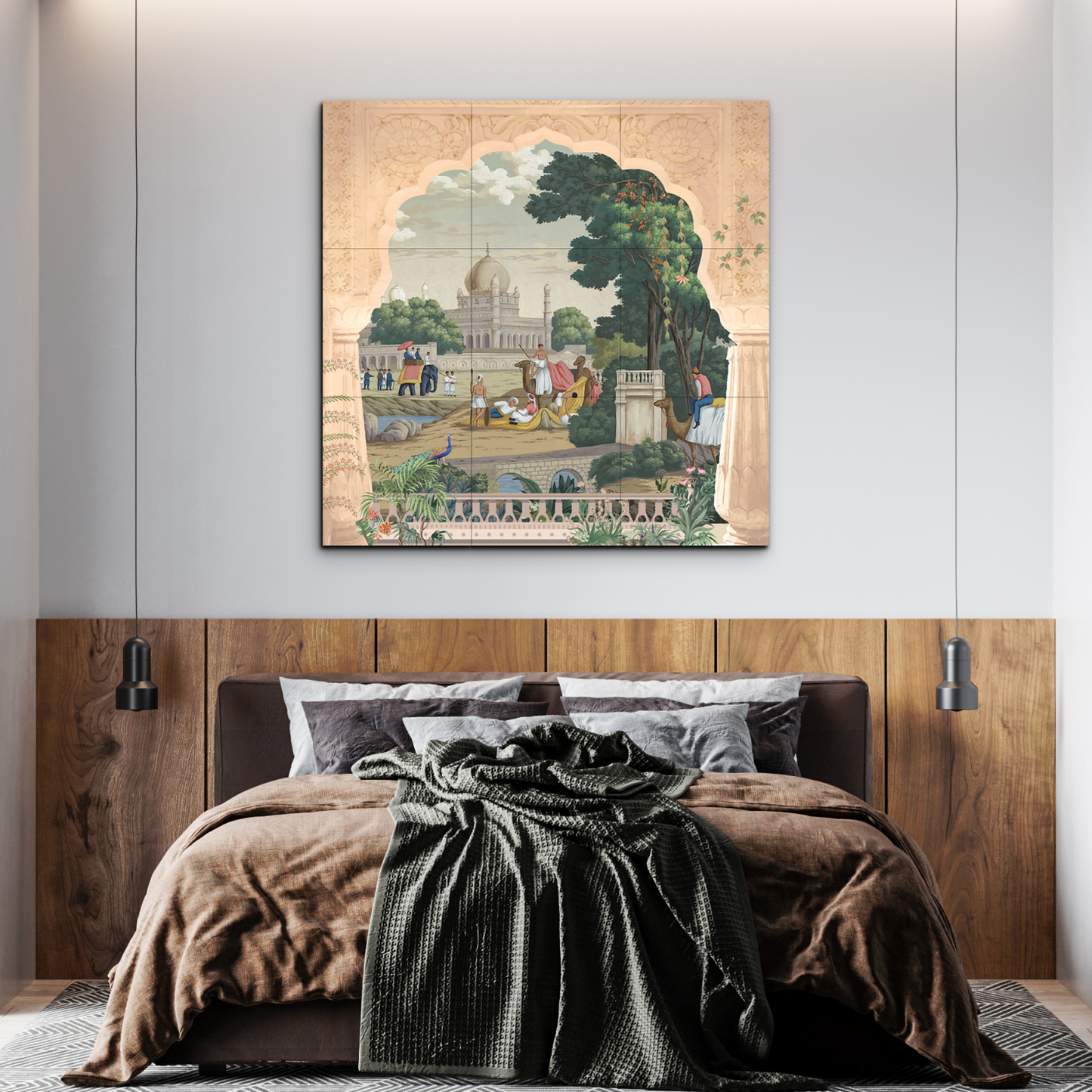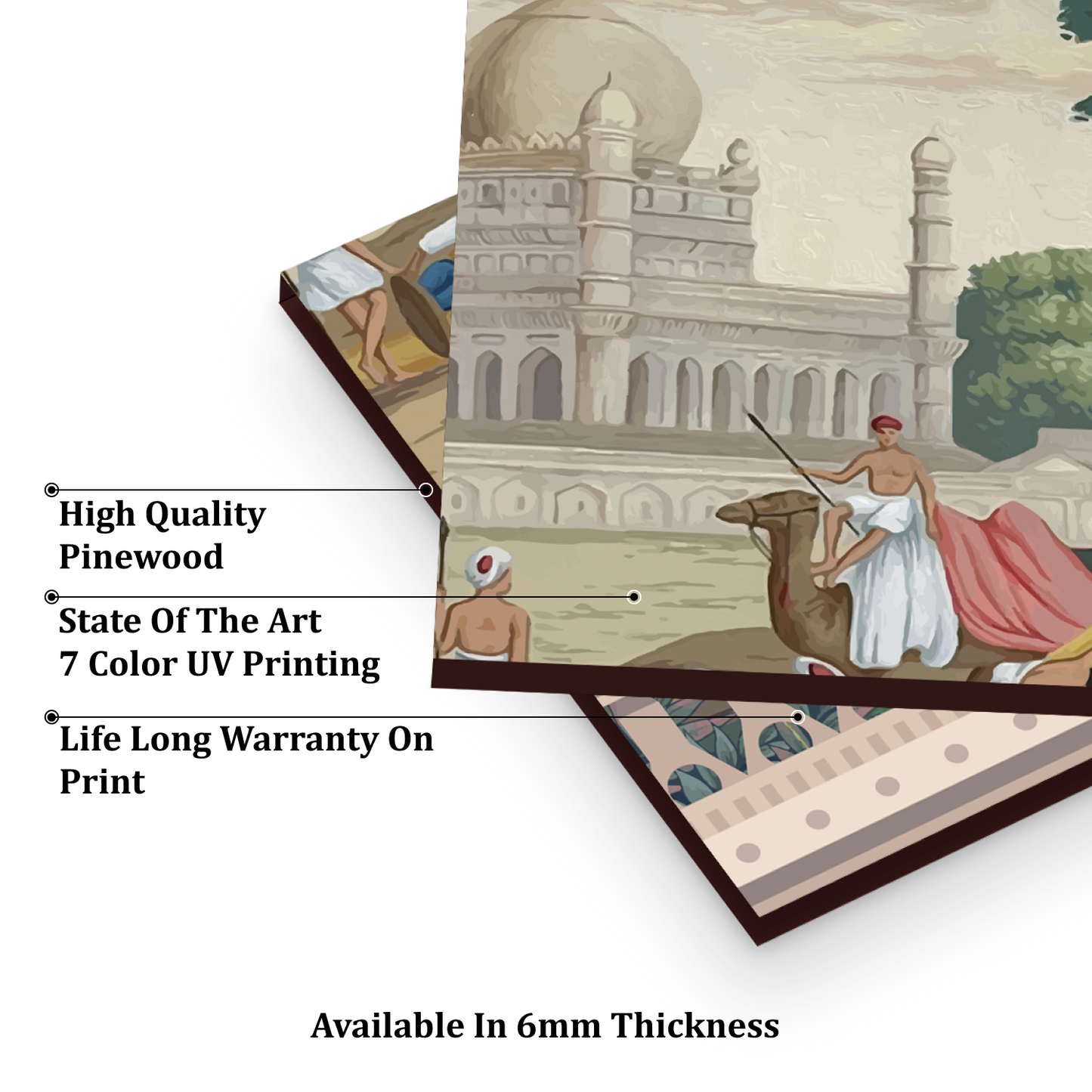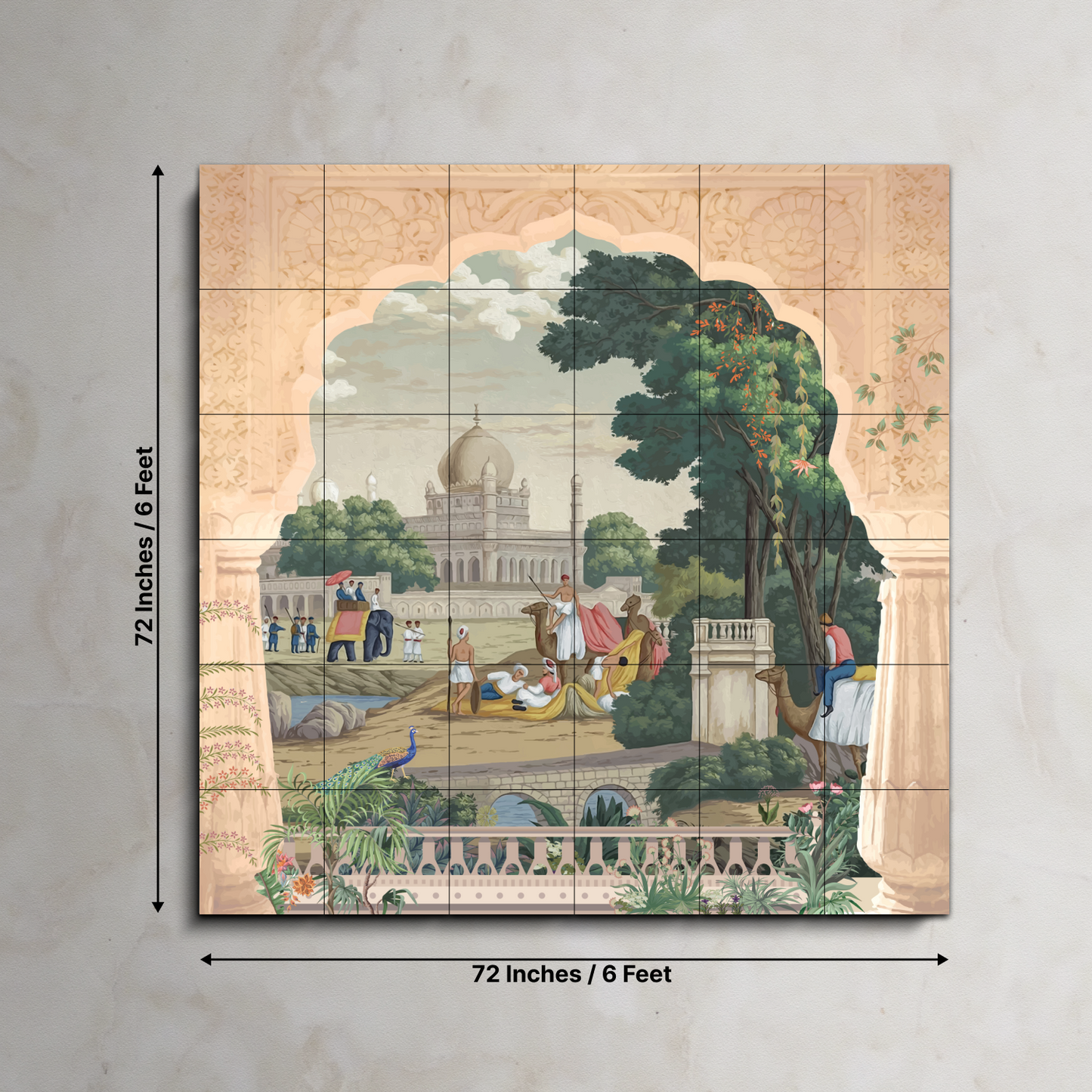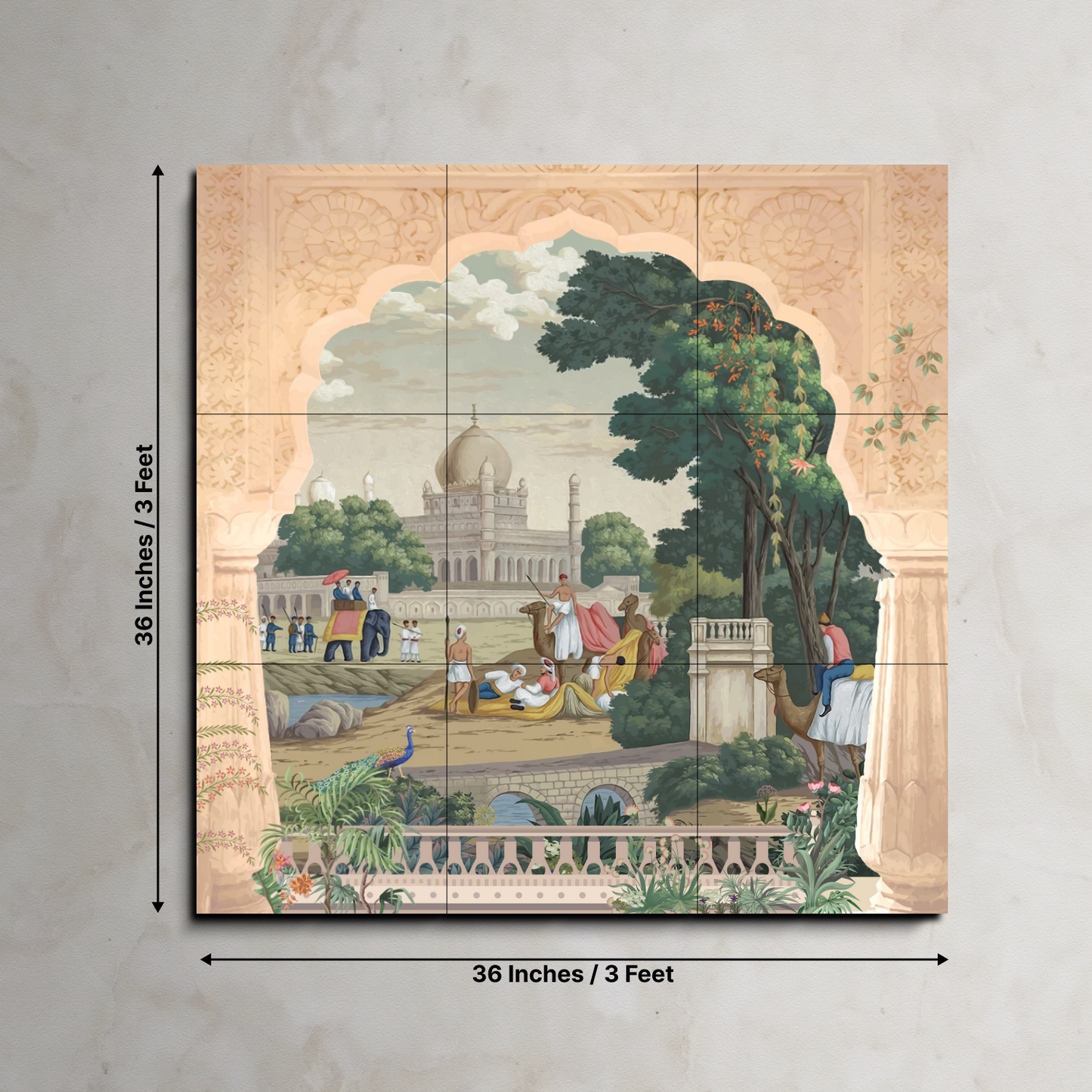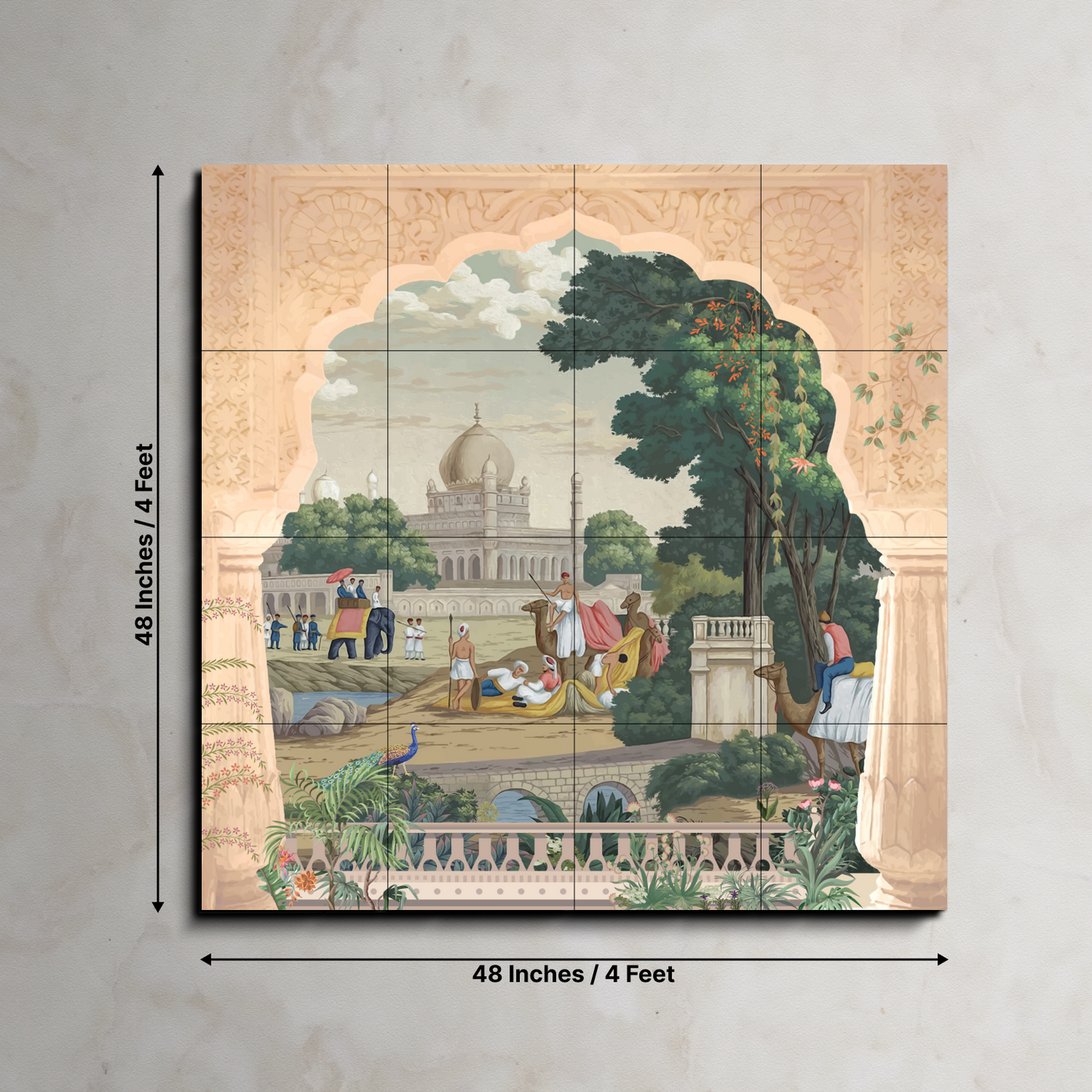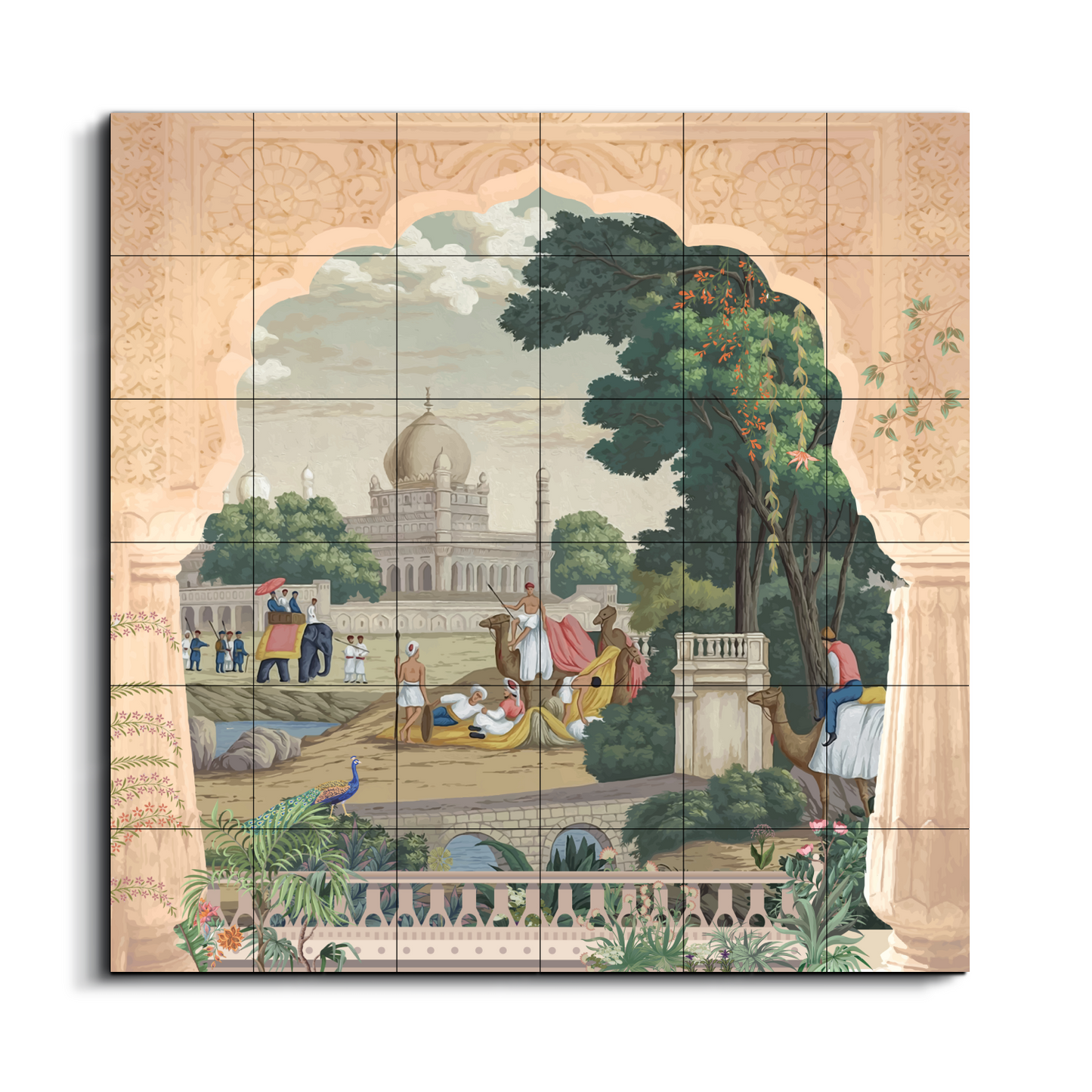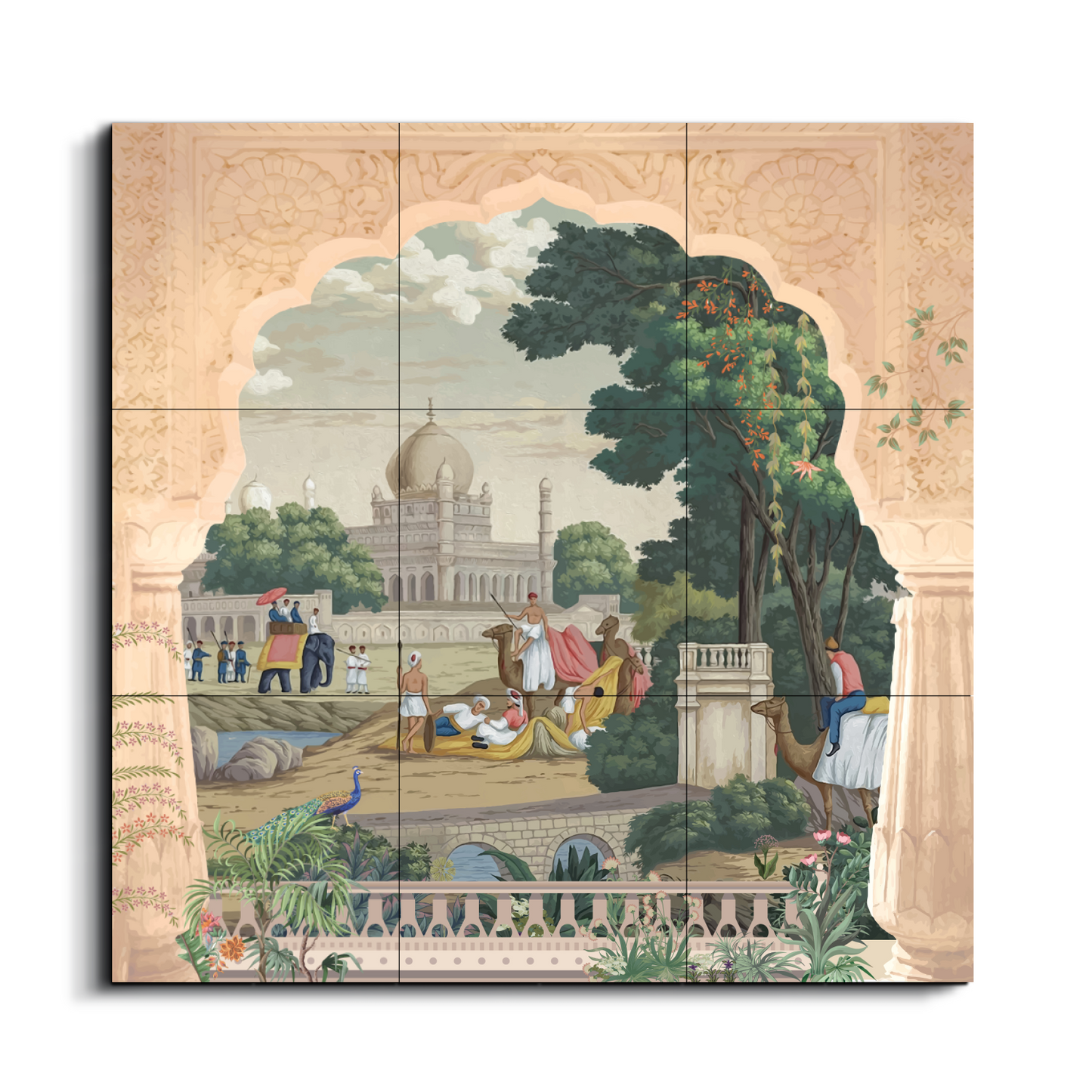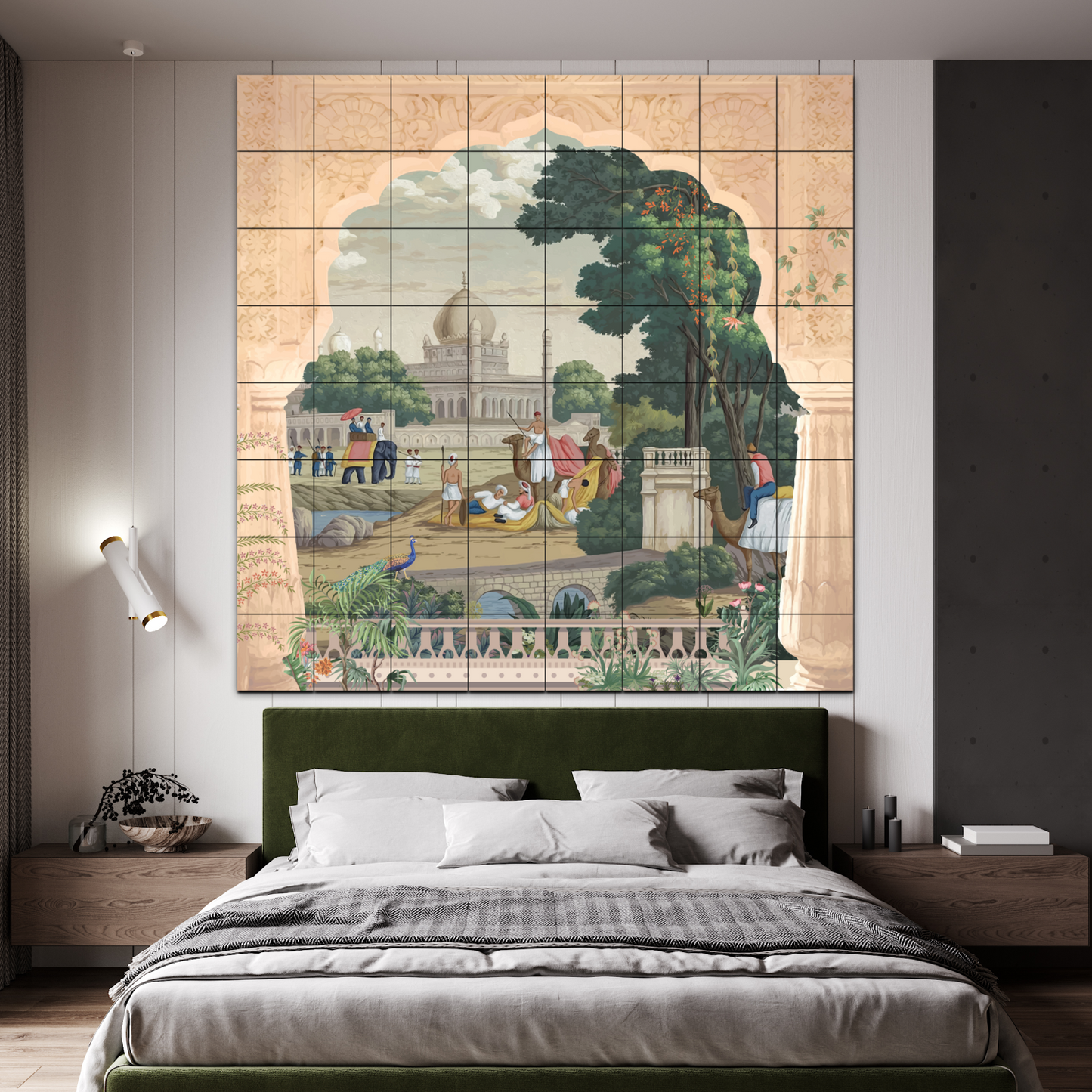 Empowering Women While Creating Unconvincing Arts
Frequently Asked Questions
✨How many days does it take to deliver the product?
We take 3-4 business days to deliver normally, from the day of placing the order, depending on your location.
✨How can I track my order?
Once the order is shipped, we will provide you a tracking link on your email address for you to track the movement of your order.
✨How can I get in touch with customer service if required?
The customer service team is here to help you. You can reach us on WhatsApp at +91 73077 66882. We will address your queries at the earliest.
✨How can I return the product?
A return is eligible in the event that the product is received damaged, which is highly unlikely since the packages go through rigorous checks. In case you do receive damaged/wrong products, please reach out to the customer service team, who will assist you on priority.
✨How can I get a refund on my order?
Refunds are only applicable on pre-paid orders, after your return order has been received and inspected. Once a refund is authorised, the amount will be credited back to your original method of payment within 3-5 days.
✨Do you offer gift wrap?
Yes, We do. After placing the order with us. Please leave a whatsapp message starting with gift wrap request order id XXXXX at +91 73077 66882.
Love We Received From You...