This Is Us 2 Layer Wood Print Colorful Wall or Door Hanging
Share
Regular price
Rs. 1,299.00
Sale price
Rs. 699.00
Unit price
per
Sale
Sold out
Sale is Live! Pay Now and Save More
👉 Buy 1 item and get 10% OFF! 🤑
👉 Buy 2 items and enjoy 15% OFF! 🤩
👉 Buy 3 items and get a whopping 20% OFF! 😱
👉 But wait, there's more! Buy 4 items or more and receive a massive 25% OFF! 🎁
✨ No Coupon Code Required! 🤗
The "This Is Us, Our Life, Our Story, Our Home" 2 Layer Wood Print Colorful Wall or Door Hanging is a personalized and meaningful decorative piece that celebrates the unique journey and memories created within a home. This hanging is expertly crafted using two layers of high-quality wood, creating a visually dynamic and textured effect. 
The design showcases the phrase "This Is Us, Our Life, Our Story, Our Home" prominently displayed in an attractive and eye-catching font on the top layer. This phrase encapsulates the idea of a shared life and home, emphasizing the importance of the collective experiences, memories, and relationships within a family or household.
The colorful backdrop on the bottom layer is intricately painted with vibrant hues and patterns, such as flowers, geometric shapes, or other decorative accents. These details enhance the visual appeal of the hanging and add a cheerful and lively touch to your decor.
For easy installation, the hanging comes with a sturdy rope that allows you to hang it effortlessly on a nail or hook. You can display it on a wall in your living room, family room, or any other space where you want to celebrate and showcase the bond and stories shared within your home. It can also be hung on your front door to warmly welcome guests and reflect the love and memories that exist within your household.
The "This Is Us, Our Life, Our Story, Our Home" 2 Layer Wood Print Colorful Wall or Door Hanging serves as a personalized and sentimental piece that represents the unique narrative and connections of your family or household. It not only adds a touch of visual interest to your space but also serves as a constant reminder of the love, unity, and cherished moments shared within your home.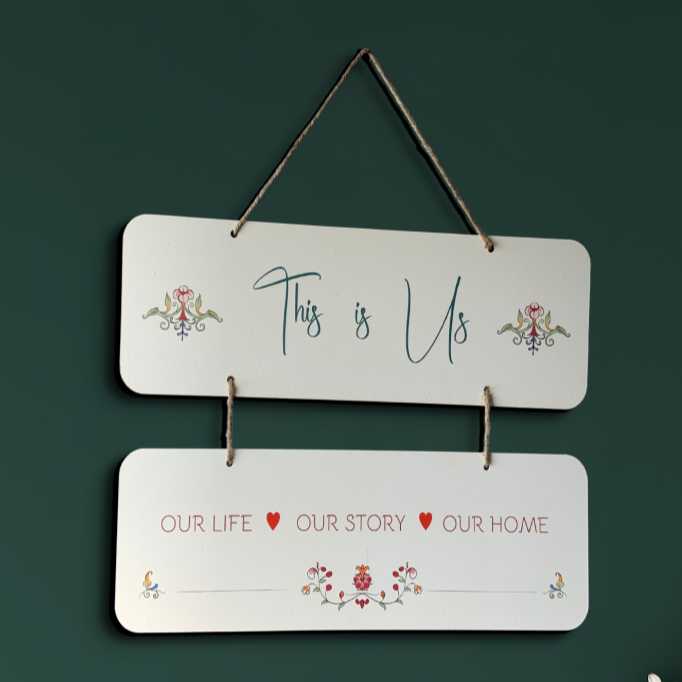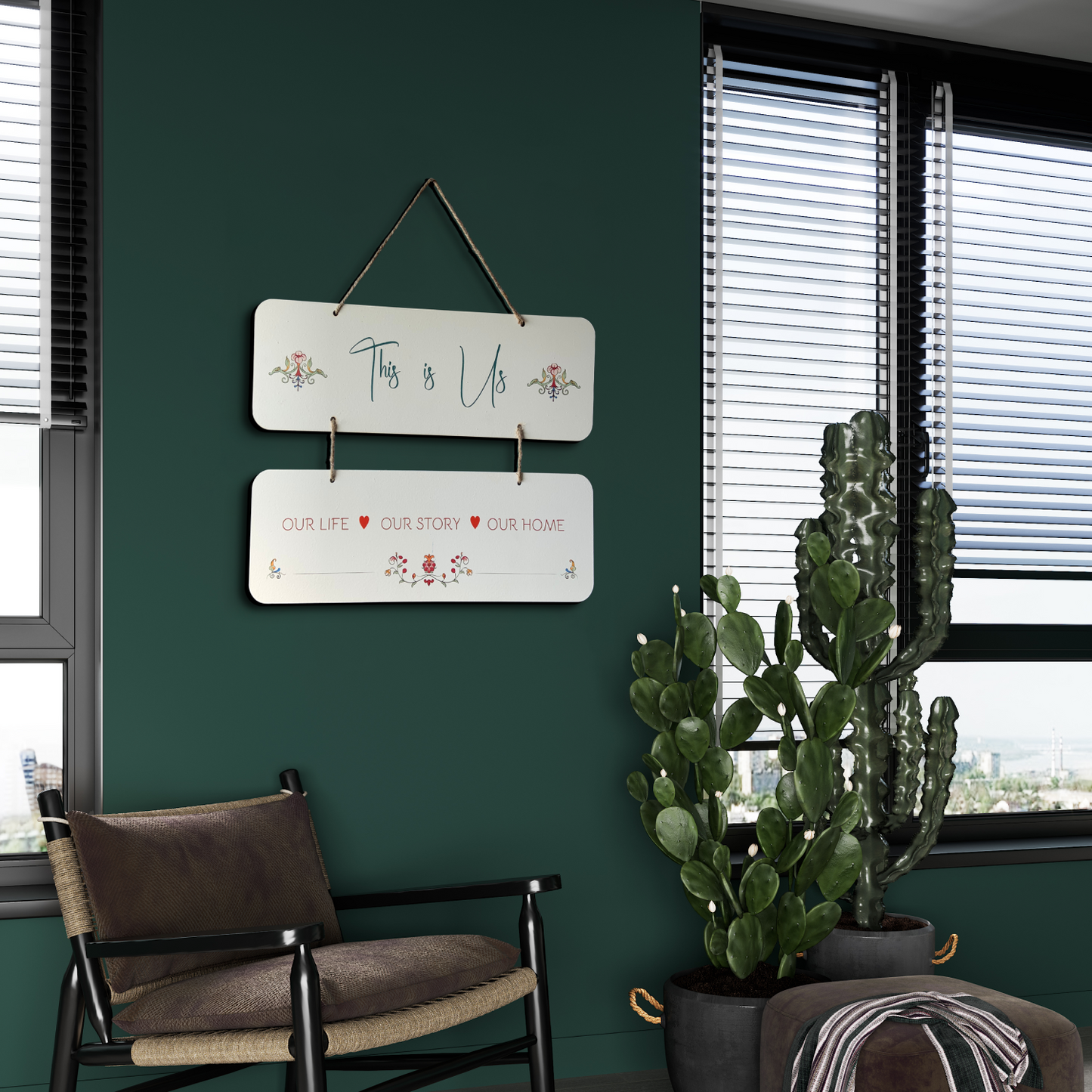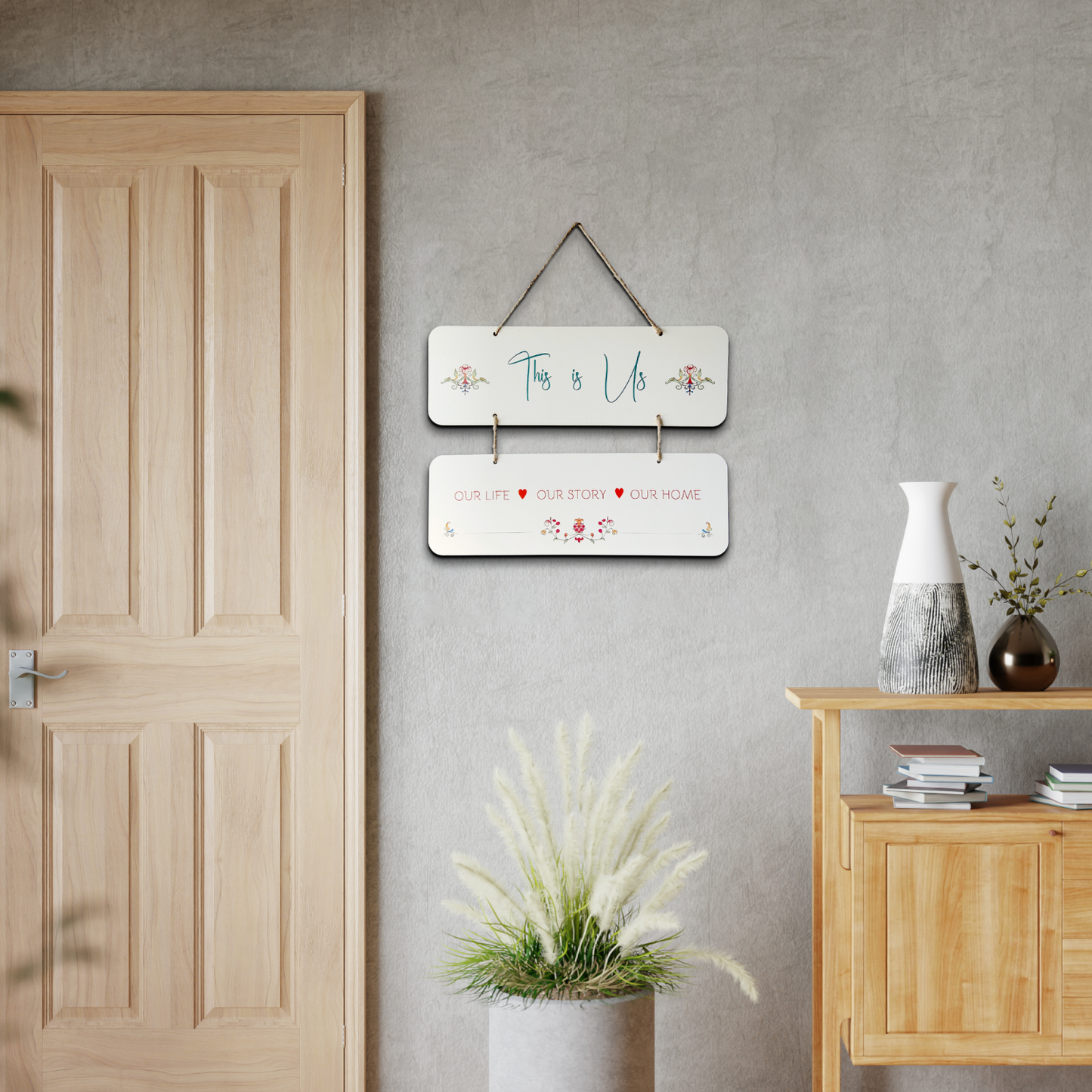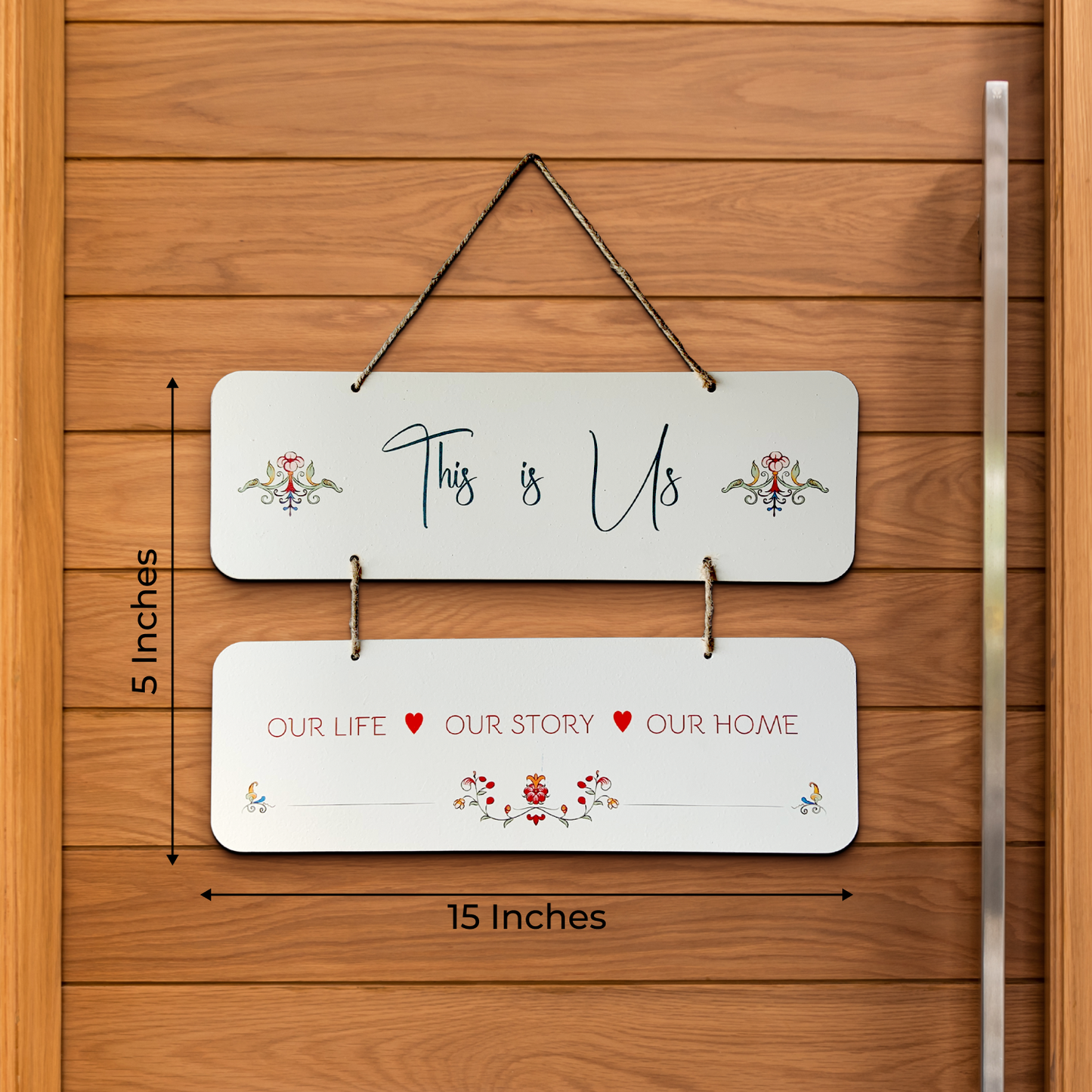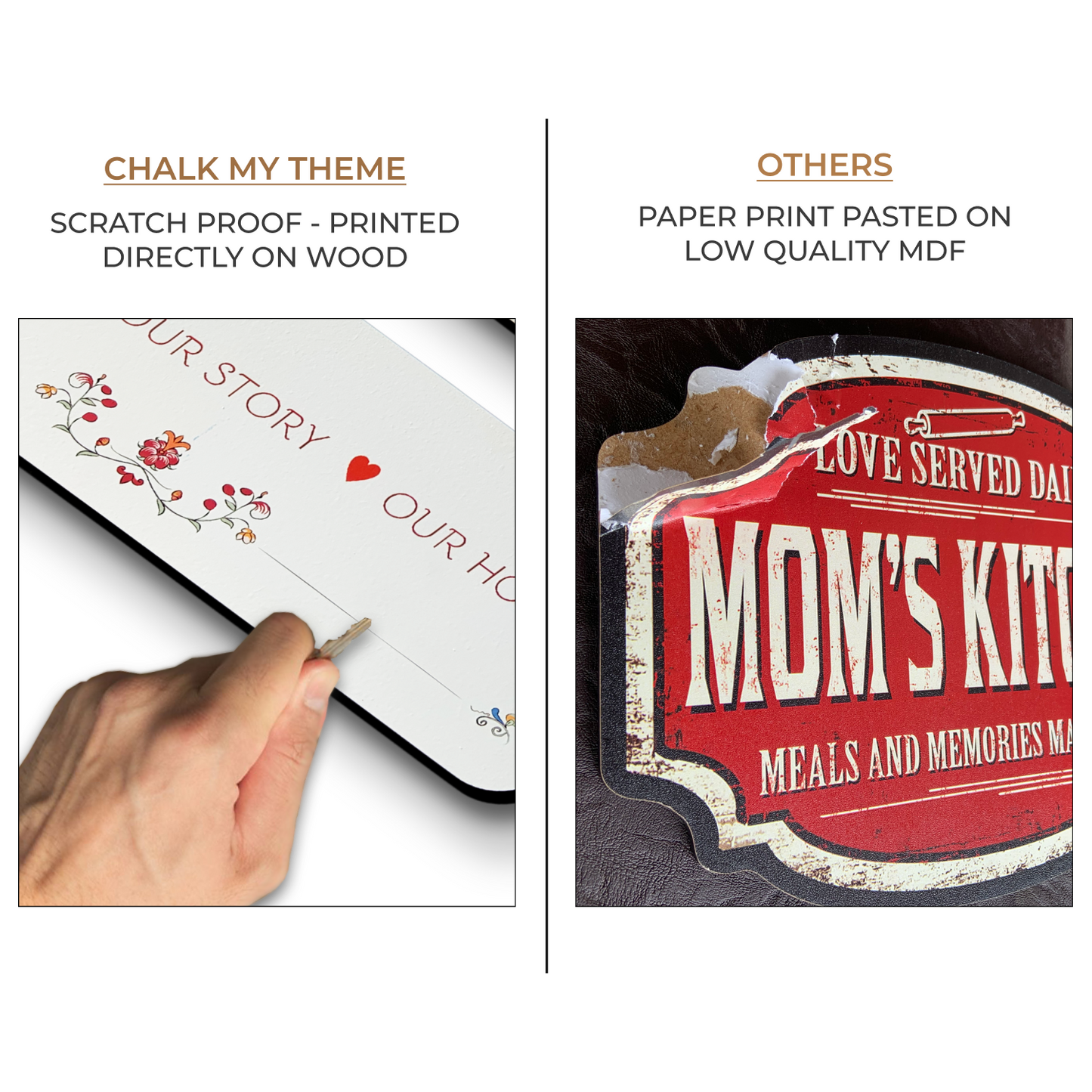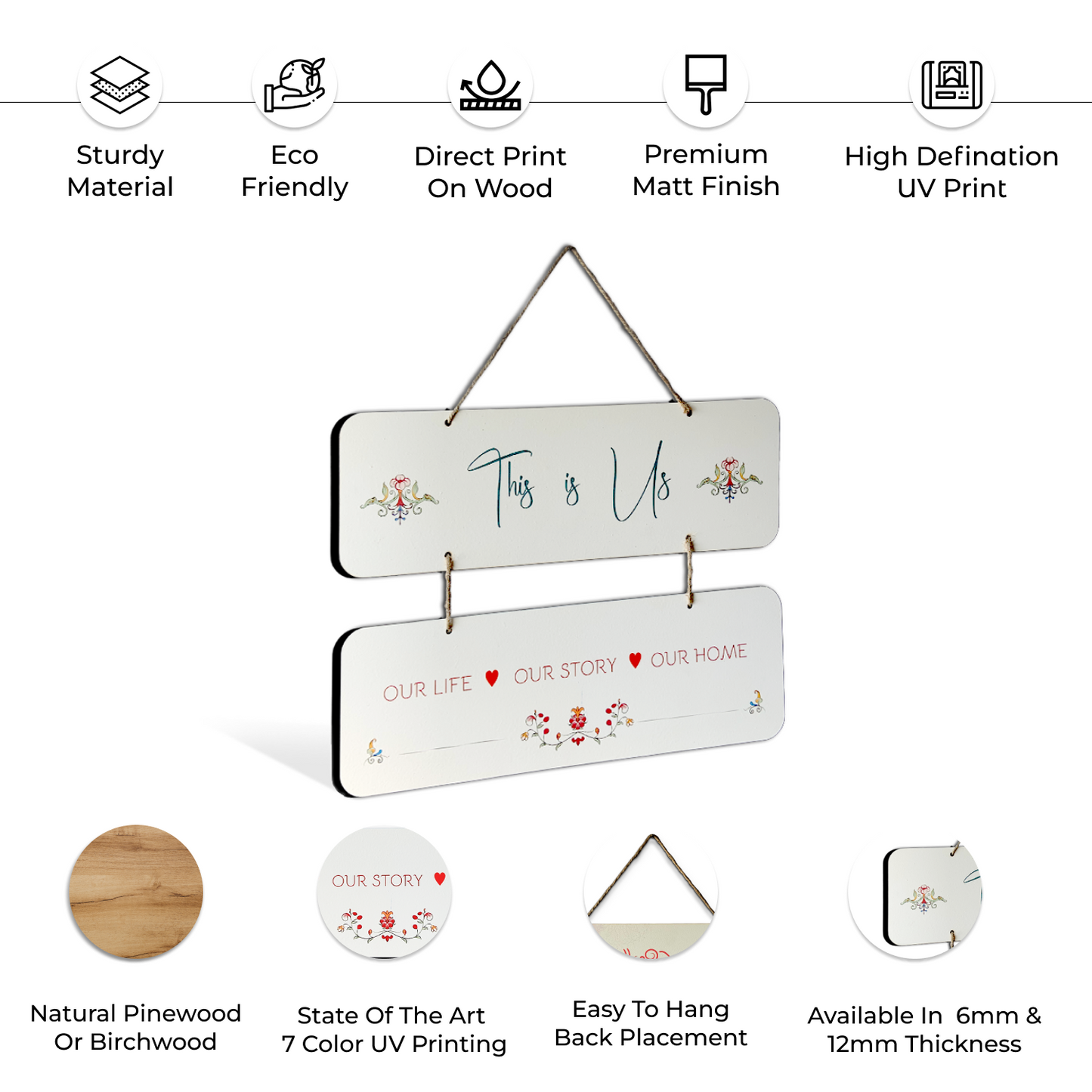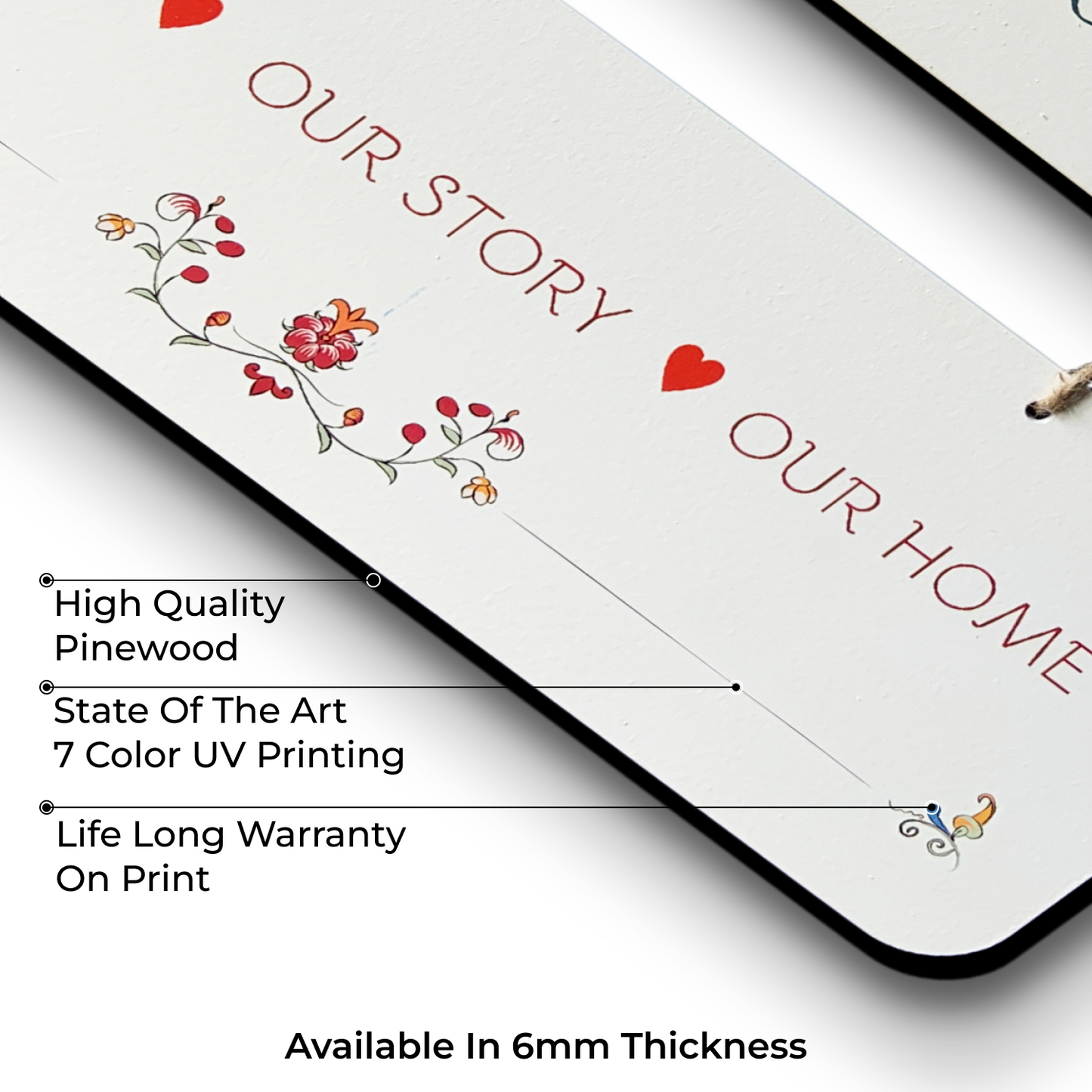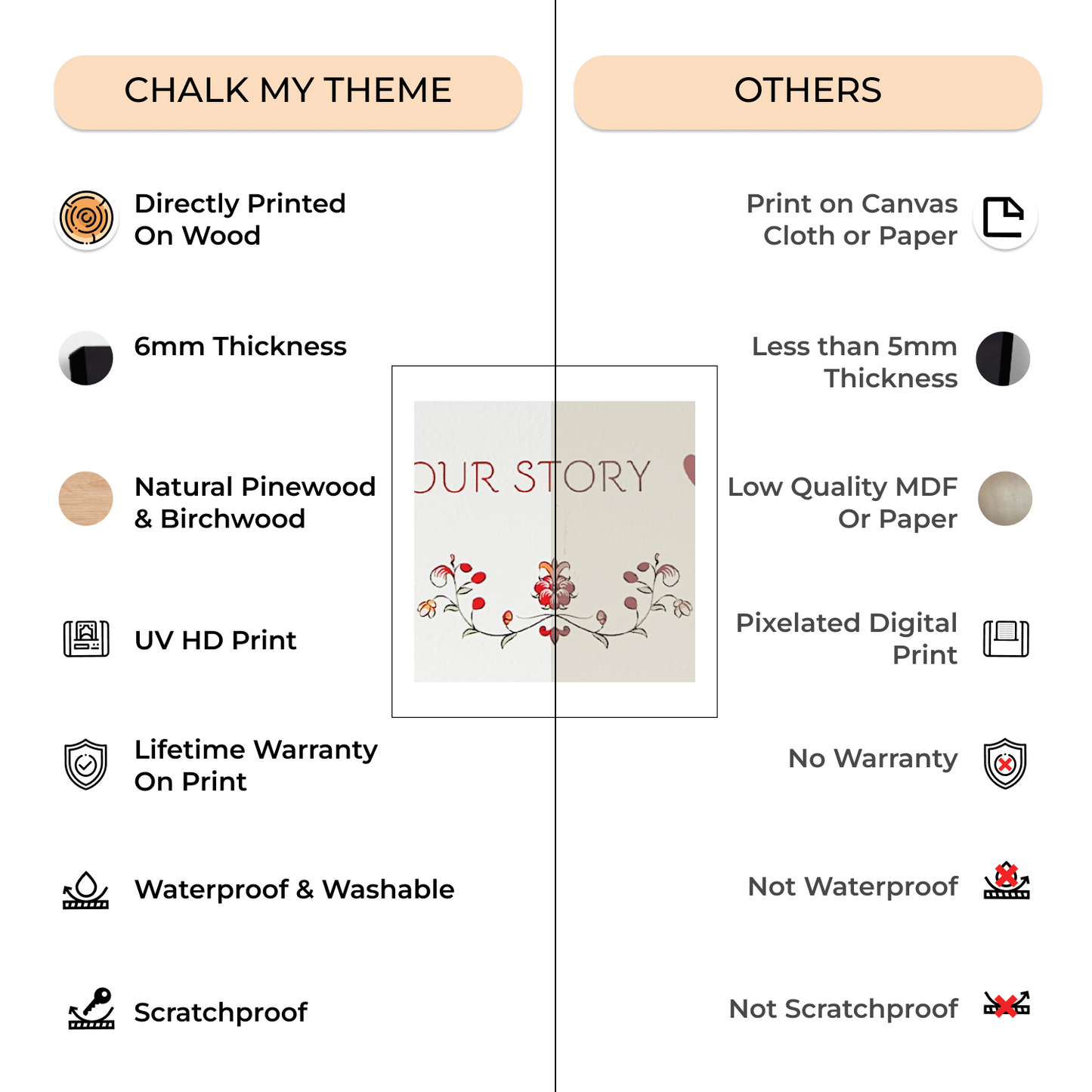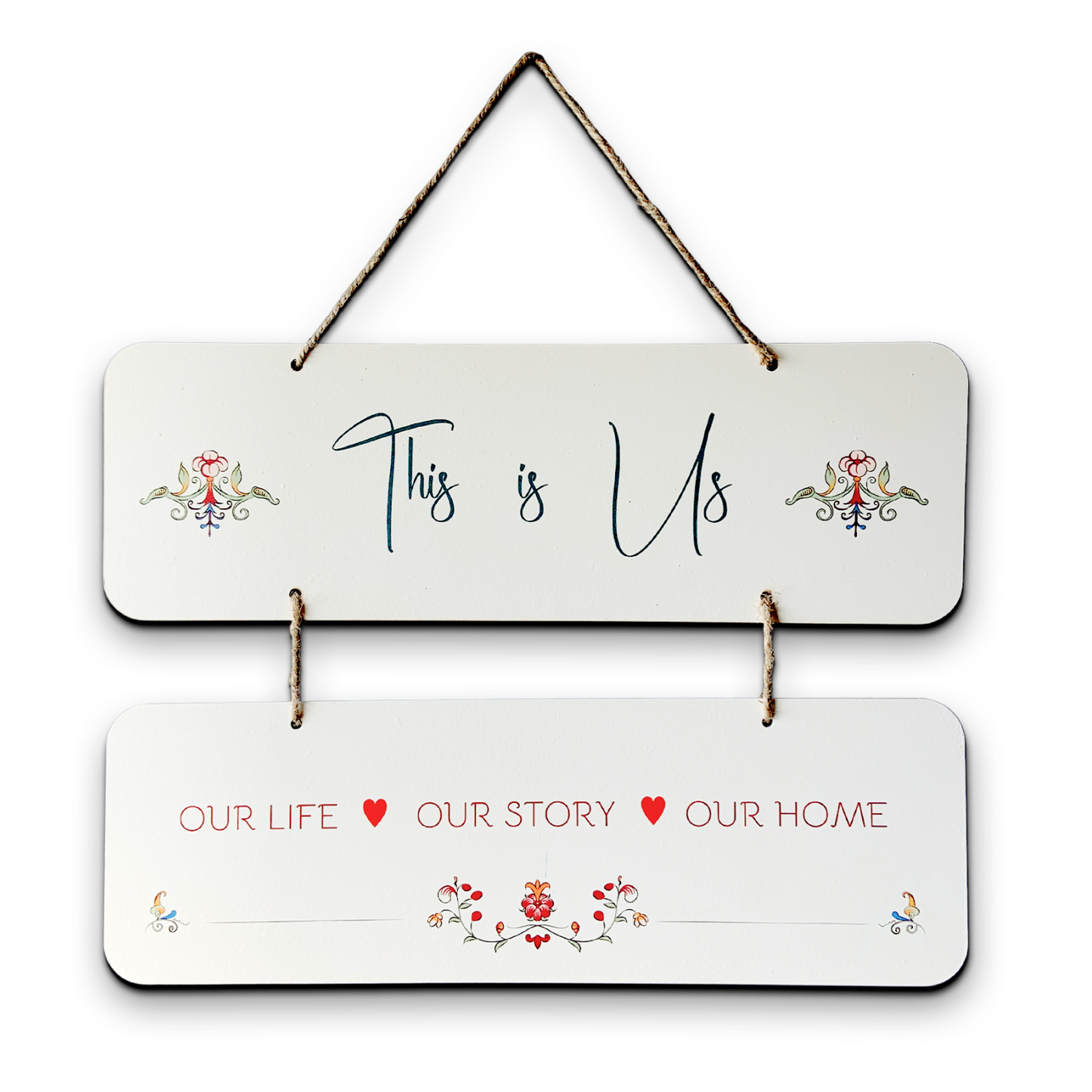 Empowering Women While Creating Unconvincing Arts
Frequently Asked Questions
✨How many days does it take to deliver the product?
We take 3-4 business days to deliver normally, from the day of placing the order, depending on your location.
✨How can I track my order?
Once the order is shipped, we will provide you a tracking link on your email address for you to track the movement of your order.
✨How can I get in touch with customer service if required?
The customer service team is here to help you. You can reach us on WhatsApp at +91 73077 66882. We will address your queries at the earliest.
✨How can I return the product?
A return is eligible in the event that the product is received damaged, which is highly unlikely since the packages go through rigorous checks. In case you do receive damaged/wrong products, please reach out to the customer service team, who will assist you on priority.
✨How can I get a refund on my order?
Refunds are only applicable on pre-paid orders, after your return order has been received and inspected. Once a refund is authorised, the amount will be credited back to your original method of payment within 3-5 days.
✨Do you offer gift wrap?
Yes, We do. After placing the order with us. Please leave a whatsapp message starting with gift wrap request order id XXXXX at +91 73077 66882.
Love We Received From You...