Shiva Shakti Yantra Wood Print Wall Art
Share
Regular price
Rs. 1,499.00
Sale price
Rs. 799.00
Unit price
per
Sale
Sold out
Sale is Live! Pay Now and Save More
👉 Buy 1 item and get 10% OFF! 🤑
👉 Buy 2 items and enjoy 15% OFF! 🤩
👉 Buy 3 items and get a whopping 20% OFF! 😱
👉 But wait, there's more! Buy 4 items or more and receive a massive 25% OFF! 🎁
✨ No Coupon Code Required! 🤗
Introducing the Shiva Shakti Yantra Wood Print Wall Art – Embrace the Divine Union of Shiva and Shakti
Elevate the spiritual energy in your space with our captivating Shiva Shakti Yantra Wood Print Wall Art. Combining the natural beauty of wood with a high-quality print, this sacred piece represents the divine union of Lord Shiva and Goddess Shakti, bringing balance, harmony, and spiritual blessings to your surroundings.
Key Features:
Premium Wood Print: Our wall art is meticulously crafted on high-quality wood panels, ensuring durability and an authentic feel. The natural grain of the wood adds depth and texture, enhancing the overall aesthetic appeal of the print.

Sacred Shiva Shakti Yantra Design: The centerpiece of this artwork is the intricately designed Shiva Shakti Yantra. This Yantra represents the cosmic union of masculine and feminine energies, symbolizing the harmonious interplay between Lord Shiva and Goddess Shakti. The design captures the essence of their divine presence, with each detail thoughtfully and skillfully portrayed.

Vibrant and Lasting Colors: The print features vibrant colors that bring the artwork to life. The combination of rich hues and intricate patterns adds visual interest and enhances the overall beauty of the piece. The colors are fade-resistant, ensuring long-lasting vibrancy.

Promote Balance and Harmony: Our Shiva Shakti Yantra Wood Print serves as a powerful reminder of the balance between masculine and feminine energies. It promotes harmony, unity, and the integration of opposing forces within ourselves and in our environment.

Ideal for Spiritual Spaces: This wall art is perfect for meditation rooms, yoga studios, or any sacred space dedicated to spiritual practices. It creates an ambiance of divine energy, facilitating inner transformation, and fostering a connection with the divine union of Shiva and Shakti.

Easy Installation: Installing our wood print is hassle-free. The panel comes with pre-drilled holes and includes mounting hardware, making it convenient to hang on your wall. Simply choose the desired location, secure it in place, and let the presence of the Shiva Shakti Yantra elevate your space.

Size Options for Versatility: We offer different size options to suit your preferences and the dimensions of your space. Whether you prefer a smaller accent piece or a larger statement artwork, you can select the size that best fits your requirements.
Invite the divine energies of Lord Shiva and Goddess Shakti into your space with our Shiva Shakti Yantra Wood Print Wall Art. Embrace the harmonious interplay of masculine and feminine forces, and experience the profound balance and unity they represent. Create an atmosphere of spiritual bliss and transformation with this exquisite piece of wall decor. Order now and immerse yourself in the divine union of Shiva and Shakti within your home or sacred space.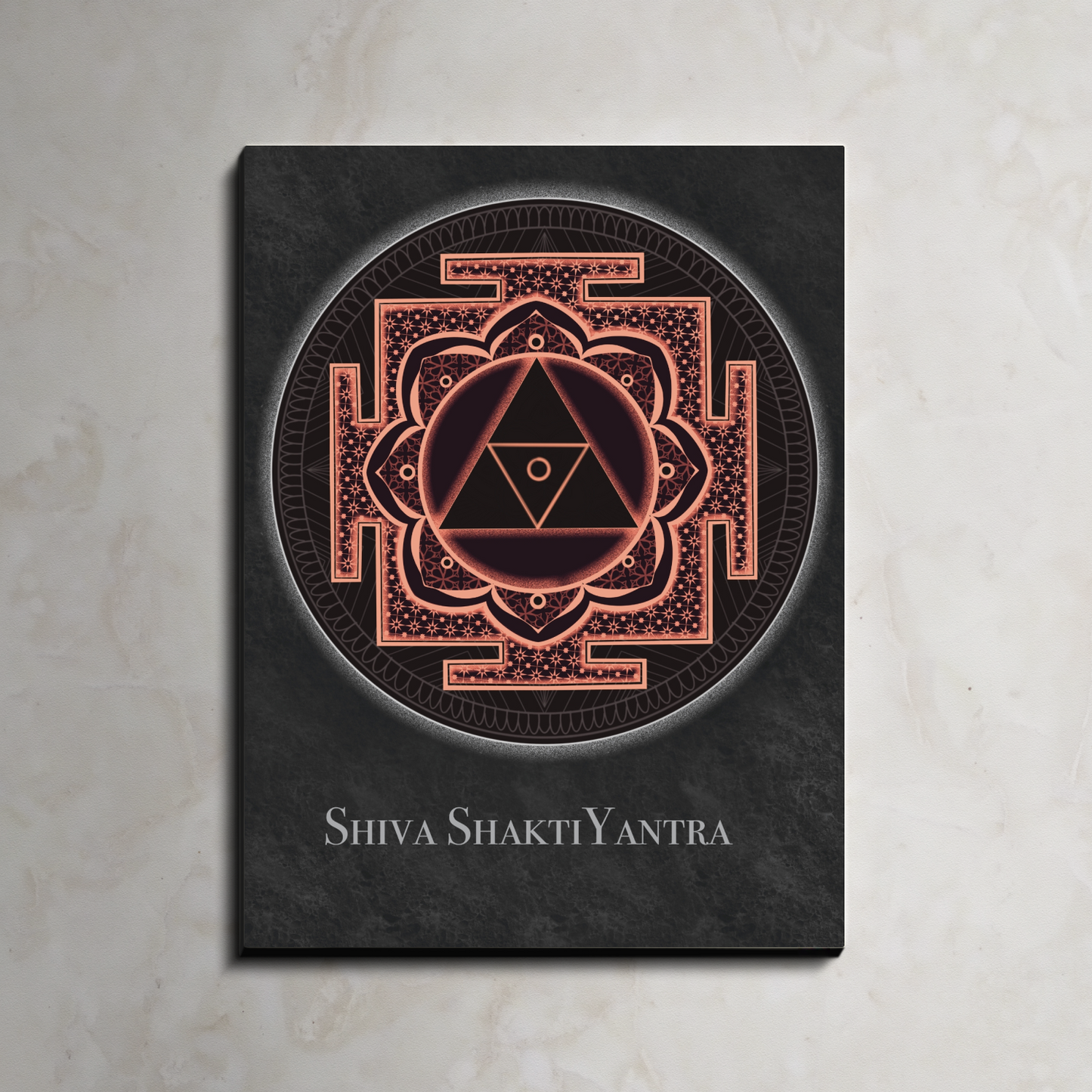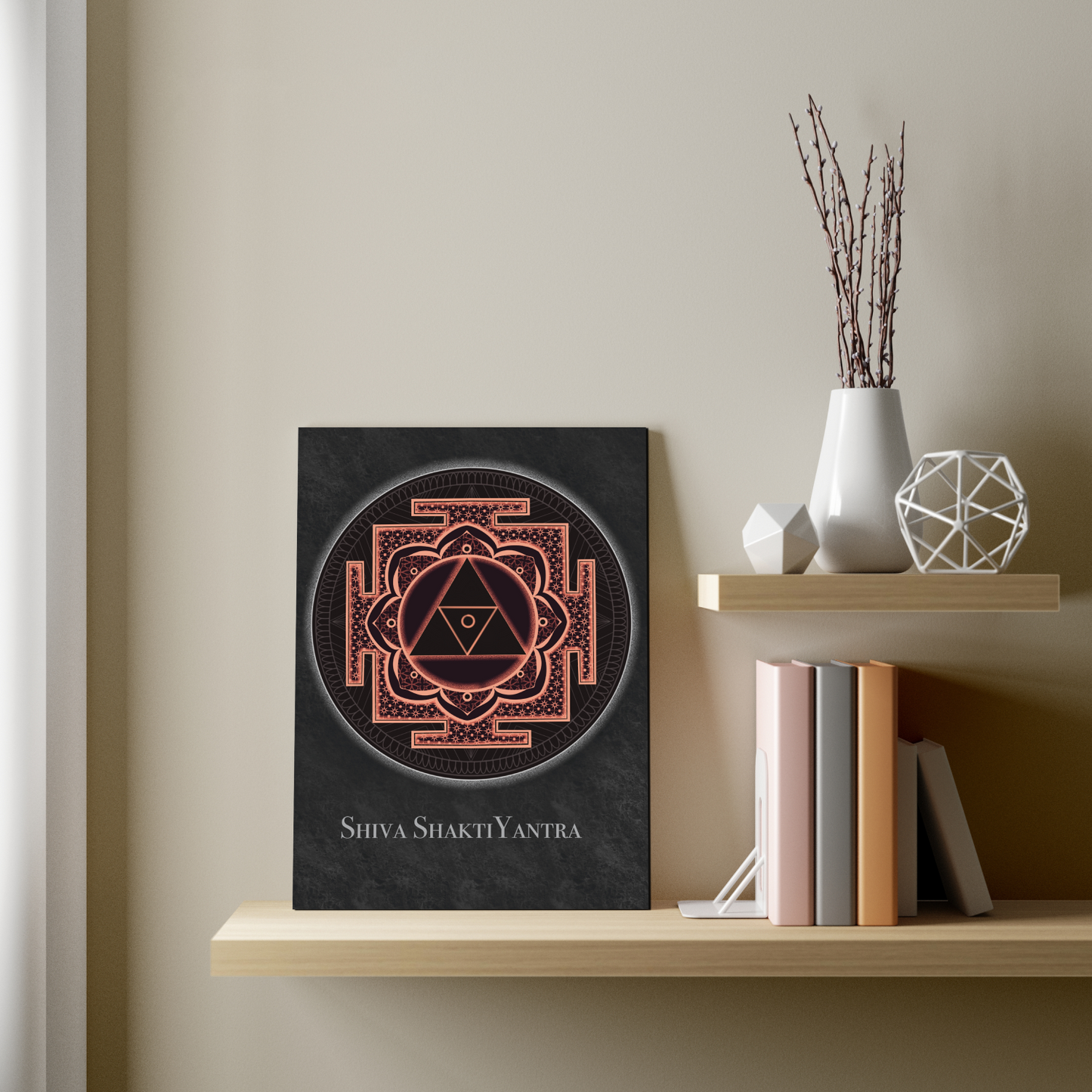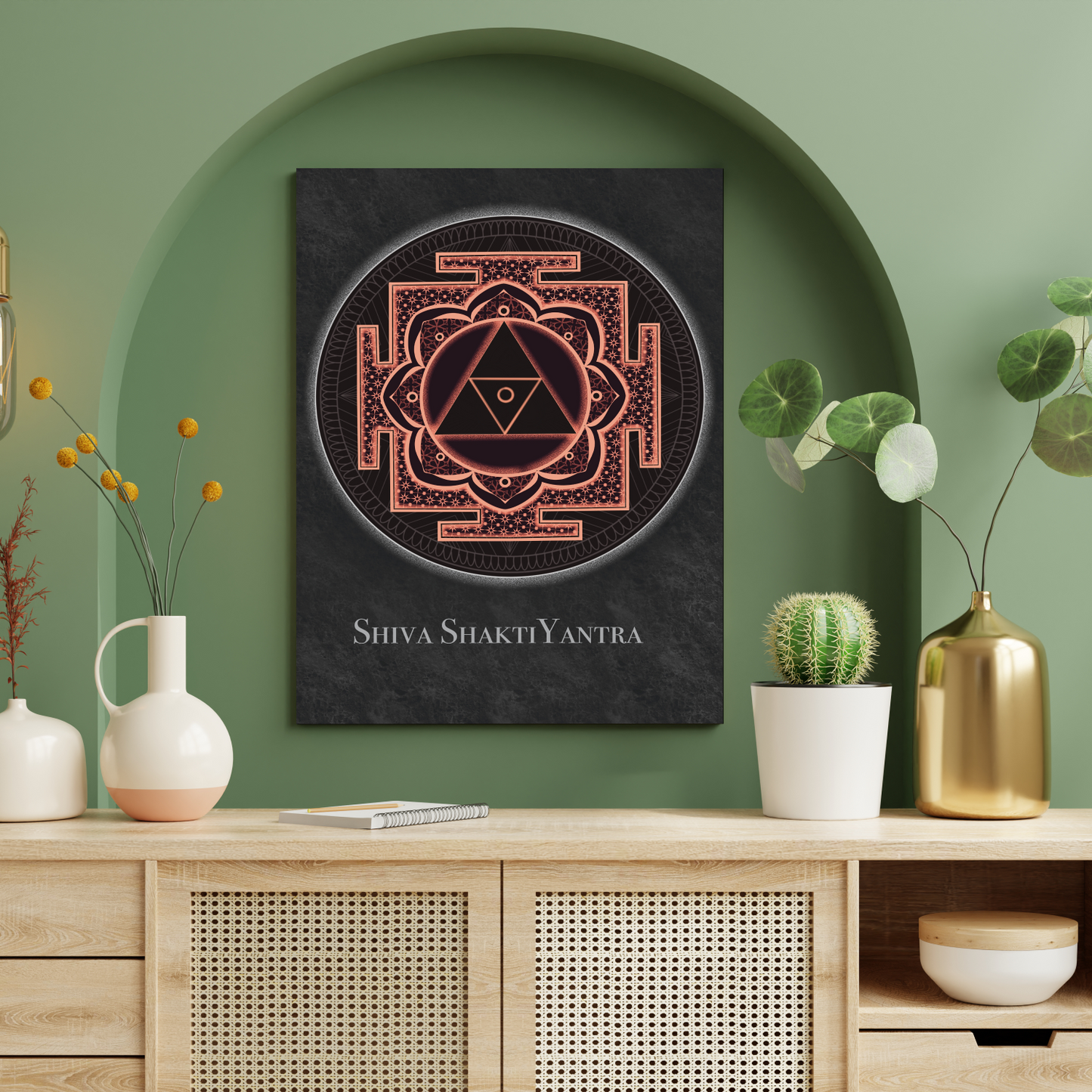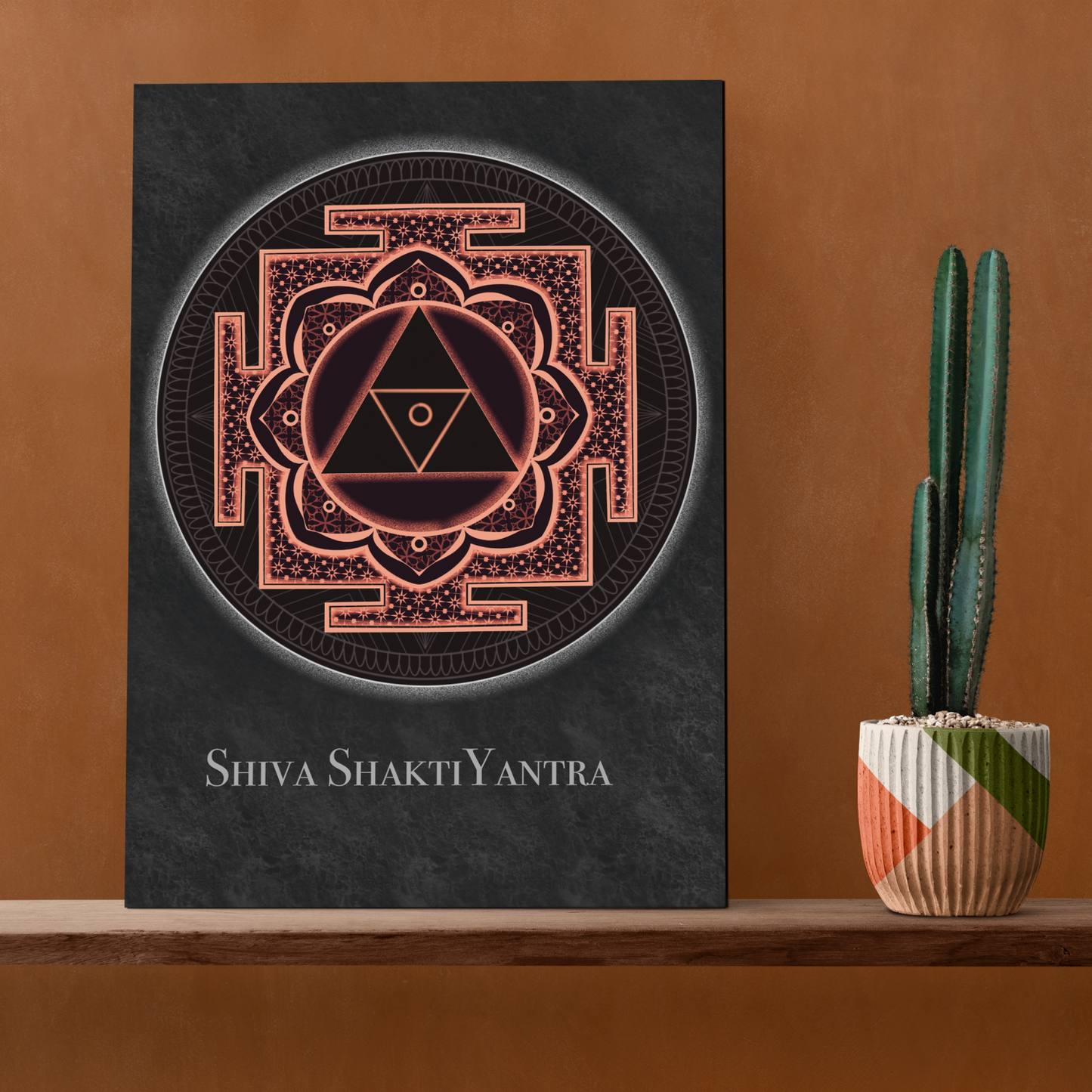 Empowering Women While Creating Unconvincing Arts
Frequently Asked Questions
✨How many days does it take to deliver the product?
We take 3-4 business days to deliver normally, from the day of placing the order, depending on your location.
✨How can I track my order?
Once the order is shipped, we will provide you a tracking link on your email address for you to track the movement of your order.
✨How can I get in touch with customer service if required?
The customer service team is here to help you. You can reach us on WhatsApp at +91 73077 66882. We will address your queries at the earliest.
✨How can I return the product?
A return is eligible in the event that the product is received damaged, which is highly unlikely since the packages go through rigorous checks. In case you do receive damaged/wrong products, please reach out to the customer service team, who will assist you on priority.
✨How can I get a refund on my order?
Refunds are only applicable on pre-paid orders, after your return order has been received and inspected. Once a refund is authorised, the amount will be credited back to your original method of payment within 3-5 days.
✨Do you offer gift wrap?
Yes, We do. After placing the order with us. Please leave a whatsapp message starting with gift wrap request order id XXXXX at +91 73077 66882.
Love We Received From You...