Om Namah Shivay Wood Print Wall Art
Share
Regular price
Sale price
Rs. 799.00
Unit price
per
Sale
Sold out
Sale is Live! Pay Now and Save More
👉 Buy 1 item and get 10% OFF! 🤑
👉 Buy 2 items and enjoy 15% OFF! 🤩
👉 Buy 3 items and get a whopping 20% OFF! 😱
👉 But wait, there's more! Buy 4 items or more and receive a massive 25% OFF! 🎁
✨ No Coupon Code Required! 🤗
Om Namah Shivay Wood Print Wall Art refers to a type of wall art that features the mantra "Om Namah Shivay" printed on wood panels. "Om Namah Shivay" is a powerful and widely chanted mantra in Hinduism that is dedicated to Lord Shiva.
In Hindu mythology, Lord Shiva is revered as the supreme being who represents destruction, transformation, and transcendence. The mantra "Om Namah Shivay" is a form of salutation and devotion to Lord Shiva, expressing reverence and seeking his blessings.
The Wood Print Wall Art captures the essence of this mantra by printing it onto wooden panels. The natural texture and grain of the wood add warmth and a rustic touch to the artwork, enhancing its overall aesthetic.
Displaying Om Namah Shivay Wood Print Wall Art can create a sacred and spiritual atmosphere within your home or space. It is commonly placed in areas of worship, meditation spaces, or as a focal point in any room where you seek to invoke the presence and blessings of Lord Shiva.
When selecting Om Namah Shivay Wood Print Wall Art, consider the size, design, and style that resonate with your personal preferences and the overall ambiance of your space. It can be a single panel or part of a larger arrangement, depending on your desired visual impact.
Om Namah Shivay Wood Print Wall Art serves as a reminder of devotion to Lord Shiva and can inspire a sense of spirituality, inner transformation, and connection with the divine. It creates an atmosphere that invites meditation, contemplation, and a deeper exploration of one's spiritual path.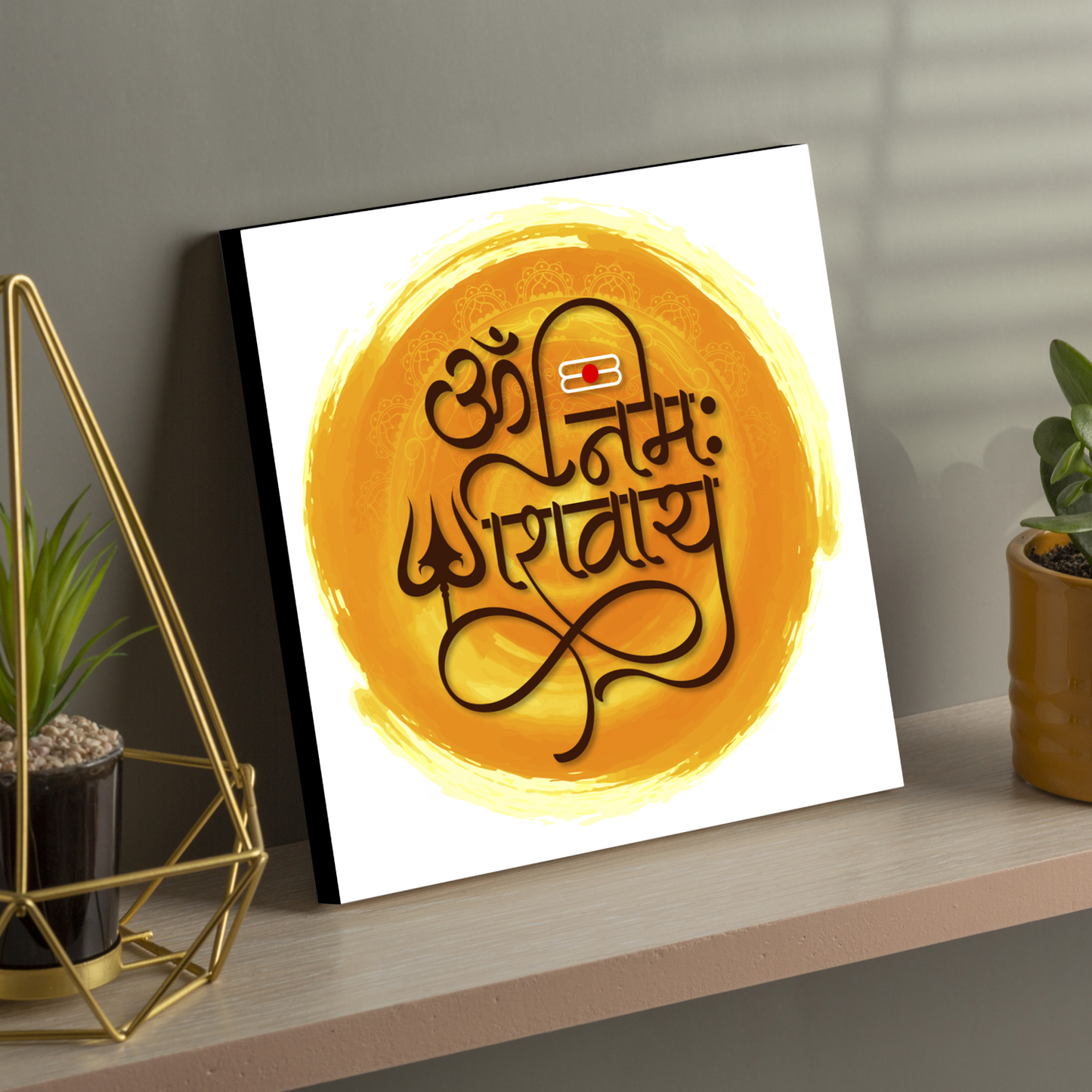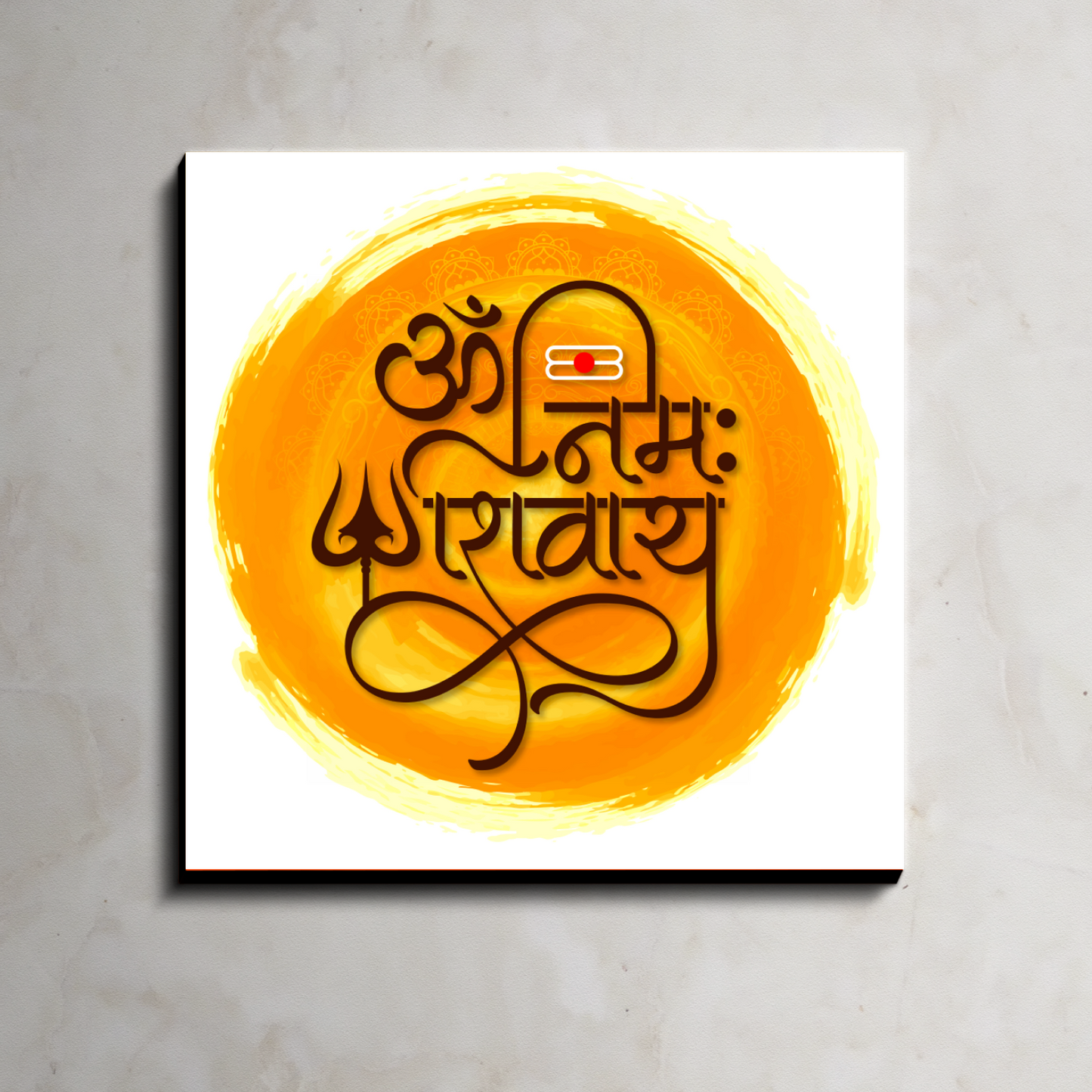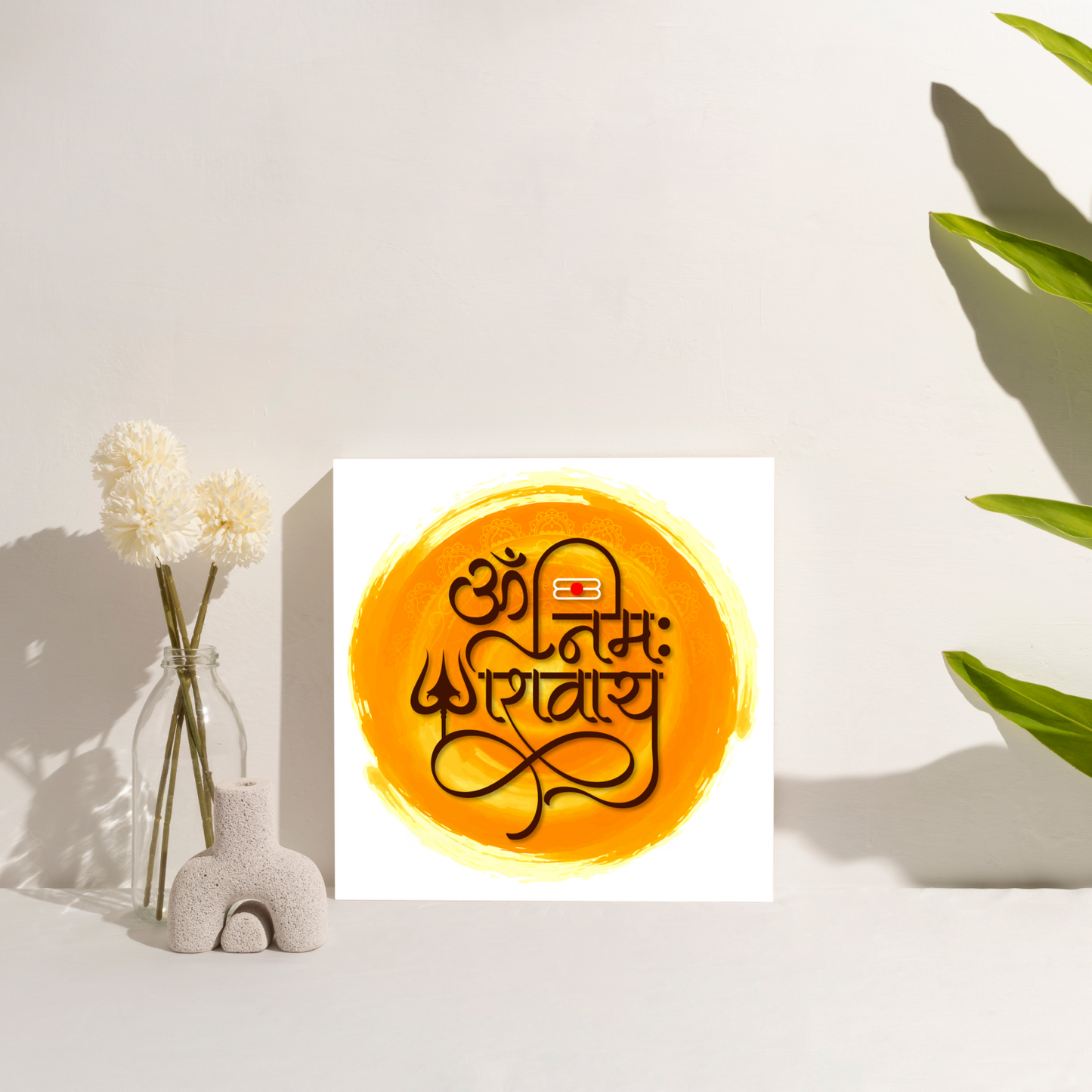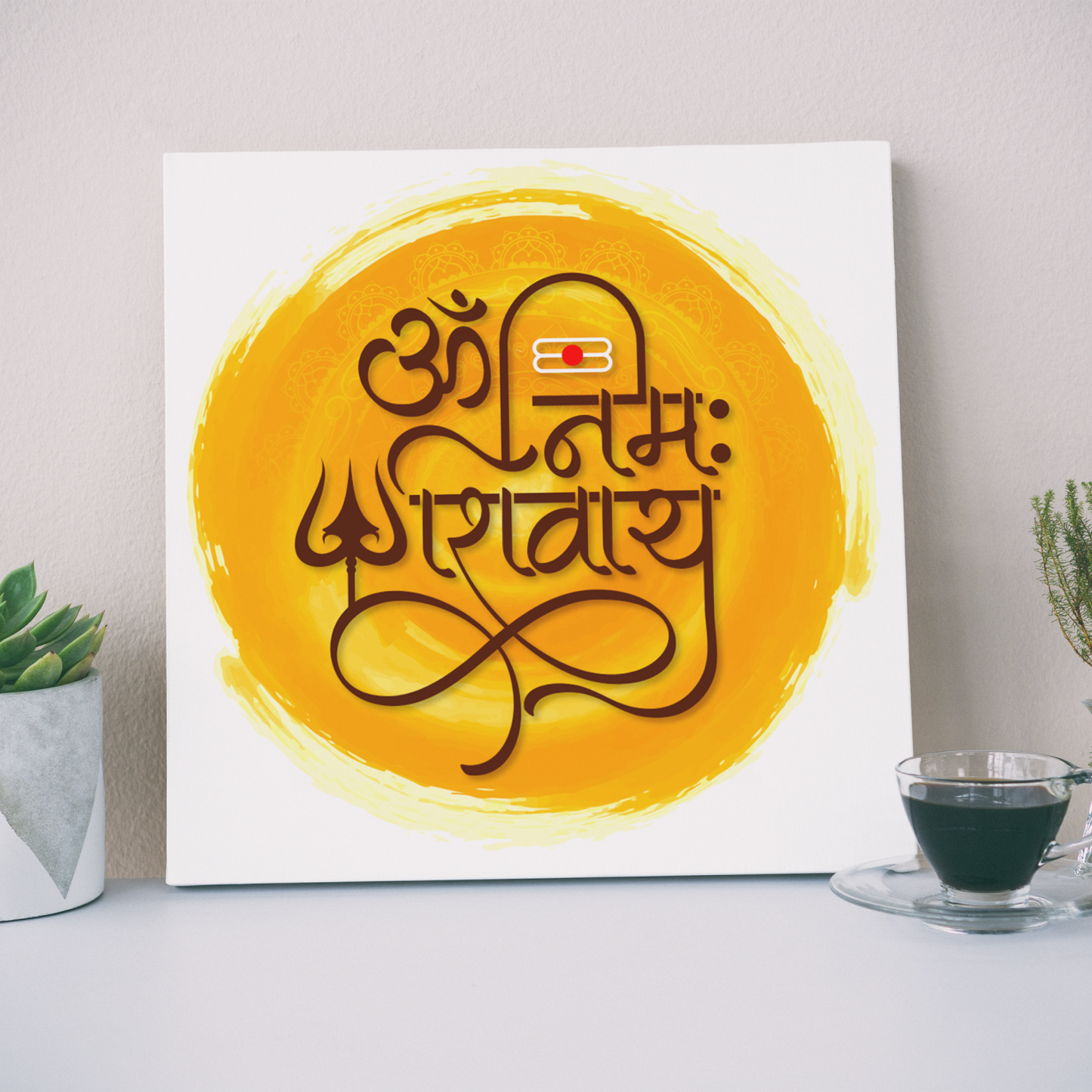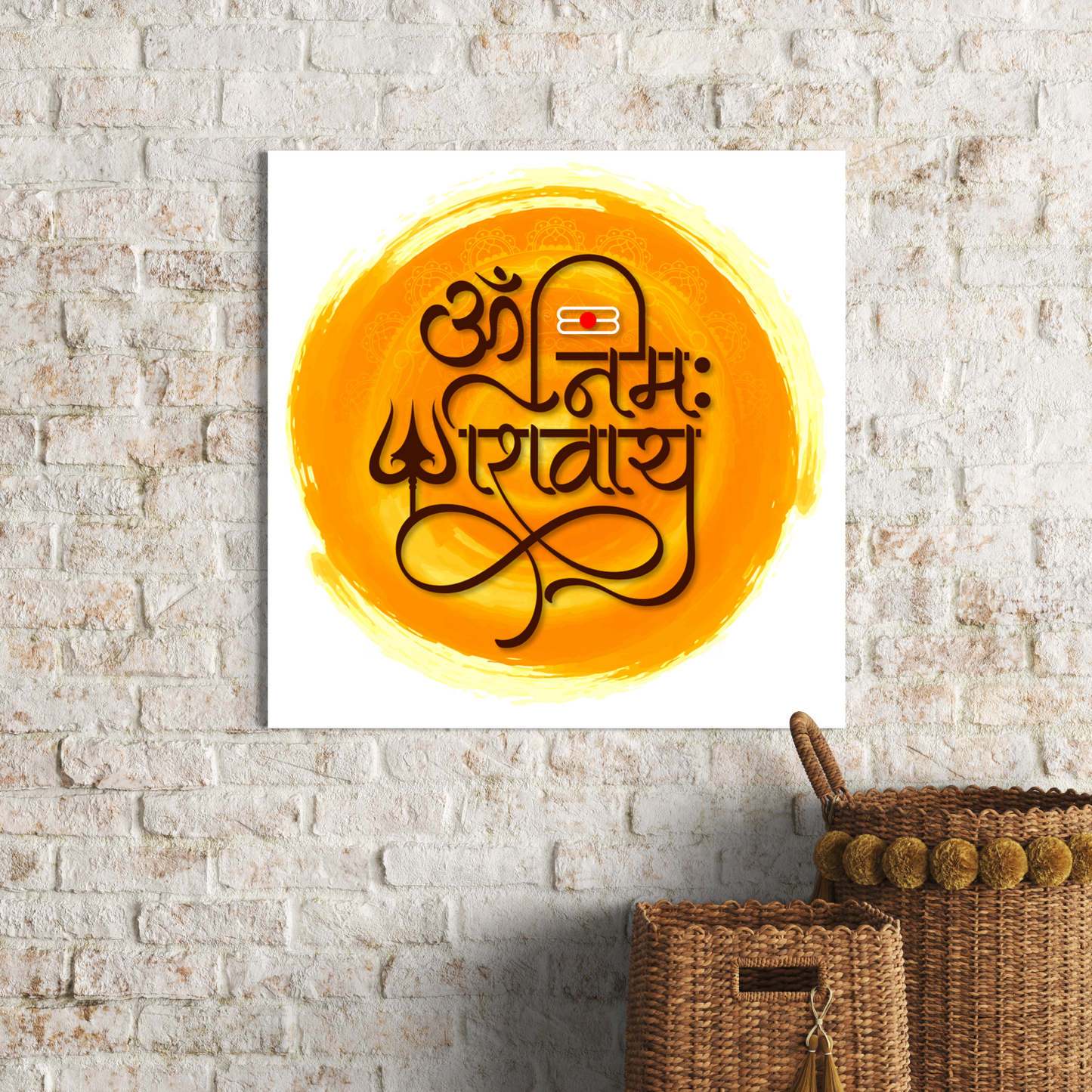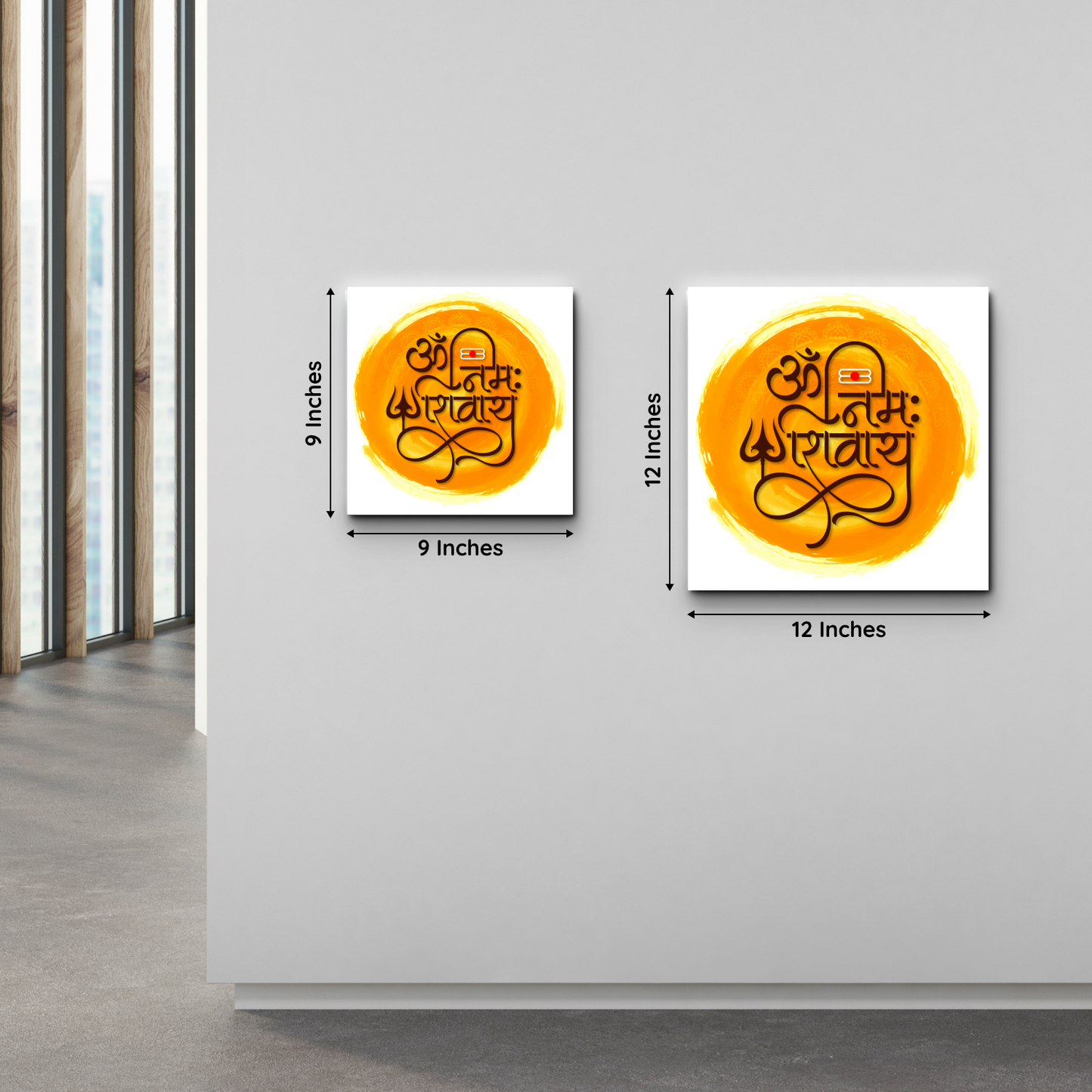 Empowering Women While Creating Unconvincing Arts
Frequently Asked Questions
✨How many days does it take to deliver the product?
We take 3-4 business days to deliver normally, from the day of placing the order, depending on your location.
✨How can I track my order?
Once the order is shipped, we will provide you a tracking link on your email address for you to track the movement of your order.
✨How can I get in touch with customer service if required?
The customer service team is here to help you. You can reach us on WhatsApp at +91 73077 66882. We will address your queries at the earliest.
✨How can I return the product?
A return is eligible in the event that the product is received damaged, which is highly unlikely since the packages go through rigorous checks. In case you do receive damaged/wrong products, please reach out to the customer service team, who will assist you on priority.
✨How can I get a refund on my order?
Refunds are only applicable on pre-paid orders, after your return order has been received and inspected. Once a refund is authorised, the amount will be credited back to your original method of payment within 3-5 days.
✨Do you offer gift wrap?
Yes, We do. After placing the order with us. Please leave a whatsapp message starting with gift wrap request order id XXXXX at +91 73077 66882.
Love We Received From You...