Home Is Where The Dog Is Wood Print Wall Art
Share
Regular price
Sale price
Rs. 799.00
Unit price
per
Sale
Sold out
Sale is Live! Pay Now and Save More
👉 Buy 1 item and get 10% OFF! 🤑
👉 Buy 2 items and enjoy 15% OFF! 🤩
👉 Buy 3 items and get a whopping 20% OFF! 😱
👉 But wait, there's more! Buy 4 items or more and receive a massive 25% OFF! 🎁
✨ No Coupon Code Required! 🤗
"Home Is Where The Dog Is" Wood Print Wall Art, a heartwarming piece that celebrates the special bond between humans and their furry companions.
This wood print wall art features a rectangular design with dimensions of [dimensions]. The artwork is directly printed onto a premium wooden panel, creating a natural and rustic aesthetic. The wood's unique grain patterns add depth and character to each piece, making it truly one-of-a-kind.
The focal point of this artwork is a delightful illustration that captures the essence of a loving home filled with the presence of a dog. The charming design portrays a cozy living space with a dog resting or playing, creating a warm and inviting atmosphere. The artwork showcases the artist's attention to detail, with subtle touches that capture the playful and loyal nature of our four-legged friends.
"Home Is Where The Dog Is" is not just a decorative statement, but a heartfelt sentiment that resonates with dog lovers. It beautifully encapsulates the feeling of unconditional love, joy, and companionship that dogs bring to our lives. Displaying this piece in your home serves as a constant reminder of the love and happiness your furry friend brings, creating a warm and welcoming ambiance.
The wood panel used for this print is crafted with care and durability in mind. The high-quality materials ensure the artwork maintains its vibrant colors and detail over time, making it a long-lasting addition to your decor. The fade-resistant inks used in the printing process guarantee that the colors stay vivid, preserving the beauty of the artwork for years to come.
Installing this wood print wall art is hassle-free, thanks to the included hanging hardware. Once you receive your order, simply mount it on the wall of your choice and let it instantly add a touch of warmth and personality to your space.
Whether you choose to display it in your living room, bedroom, entryway, or any other area, our "Home Is Where The Dog Is" Wood Print Wall Art will create a cozy and inviting atmosphere. It's the perfect gift for dog lovers or a delightful addition to your own home, showcasing your love for your canine companion.
Celebrate the joy and love that dogs bring to our lives with our "Home Is Where The Dog Is" Wood Print Wall Art. Let it serve as a constant reminder that, indeed, home is where the dog is.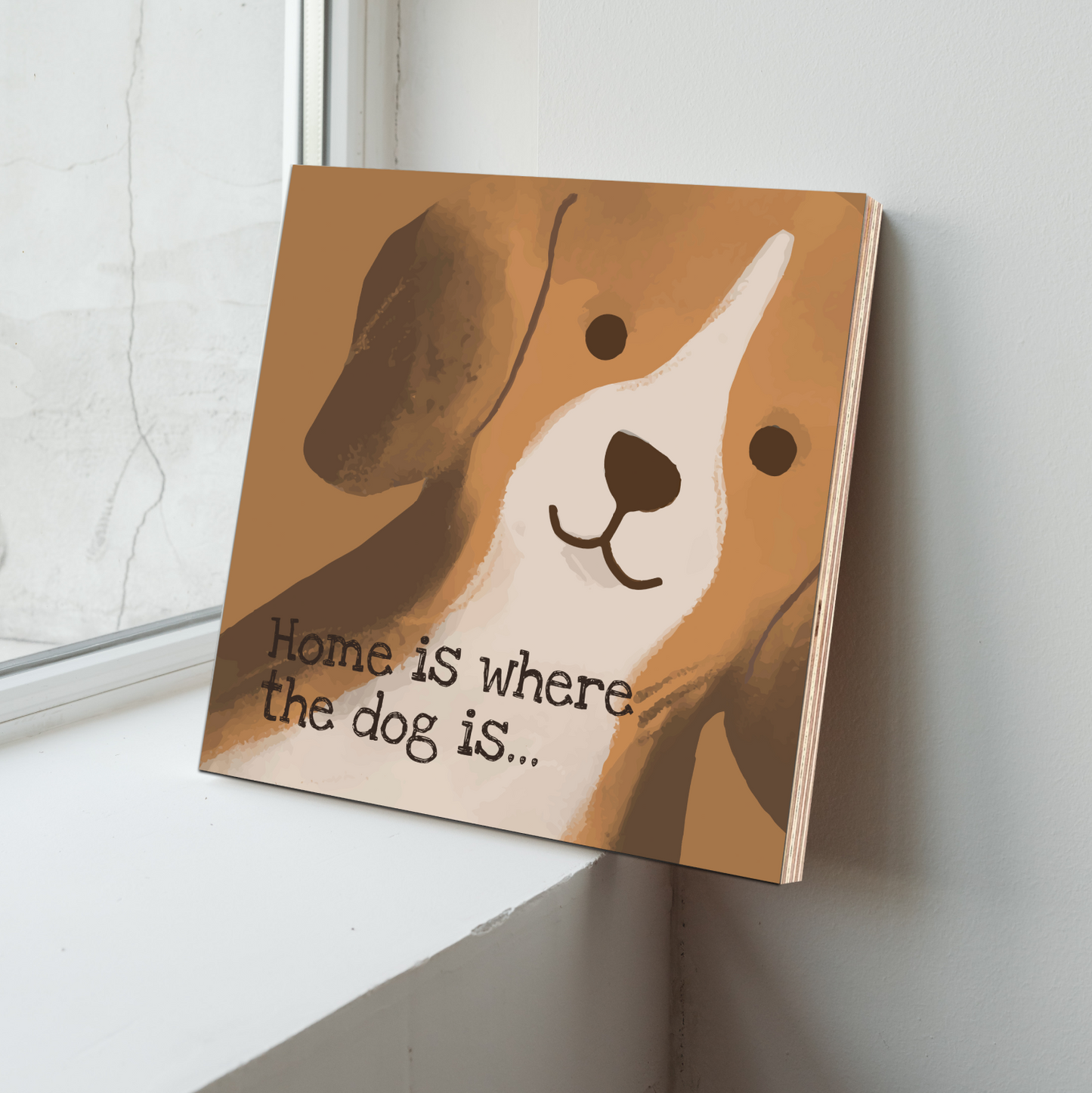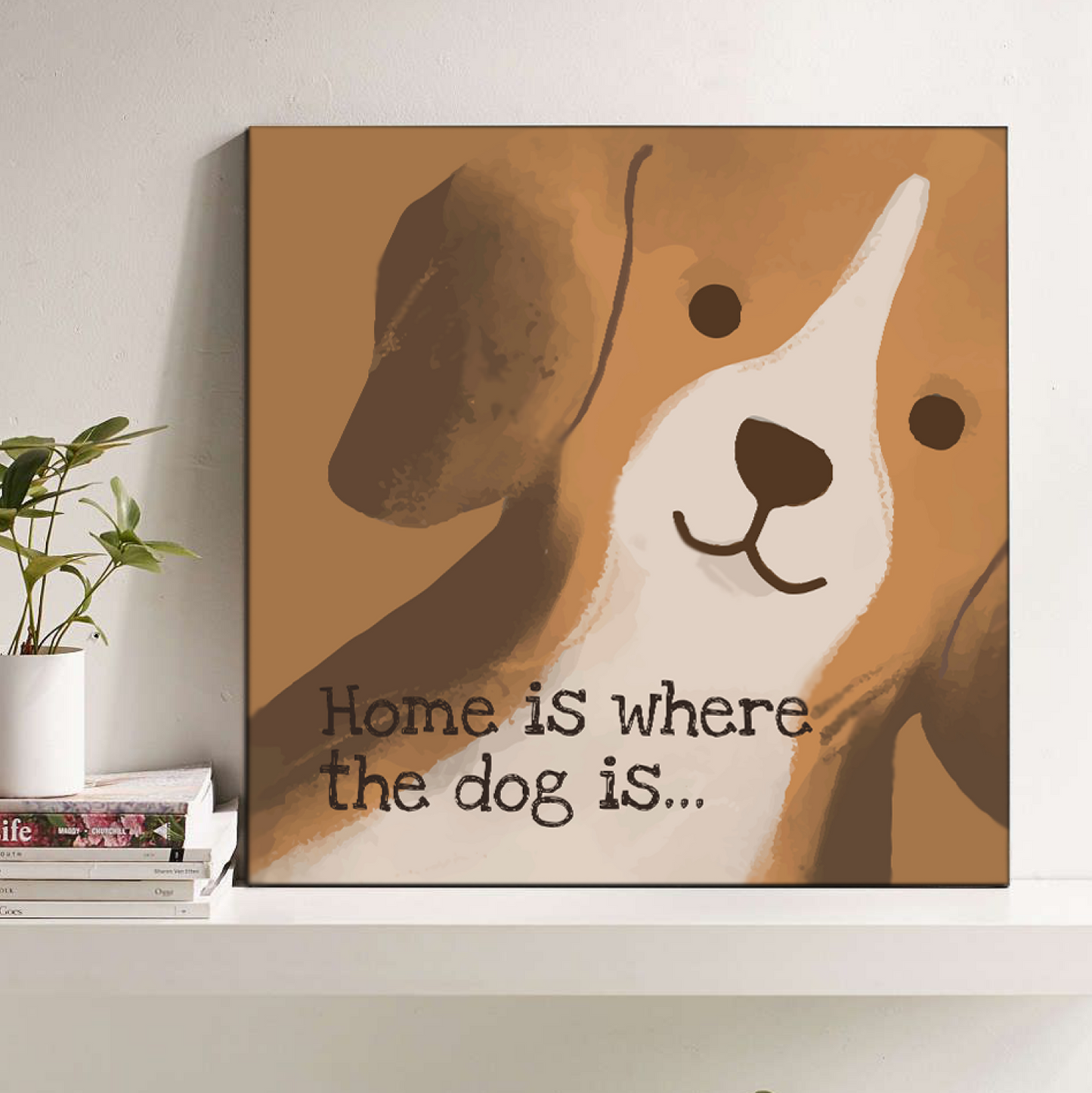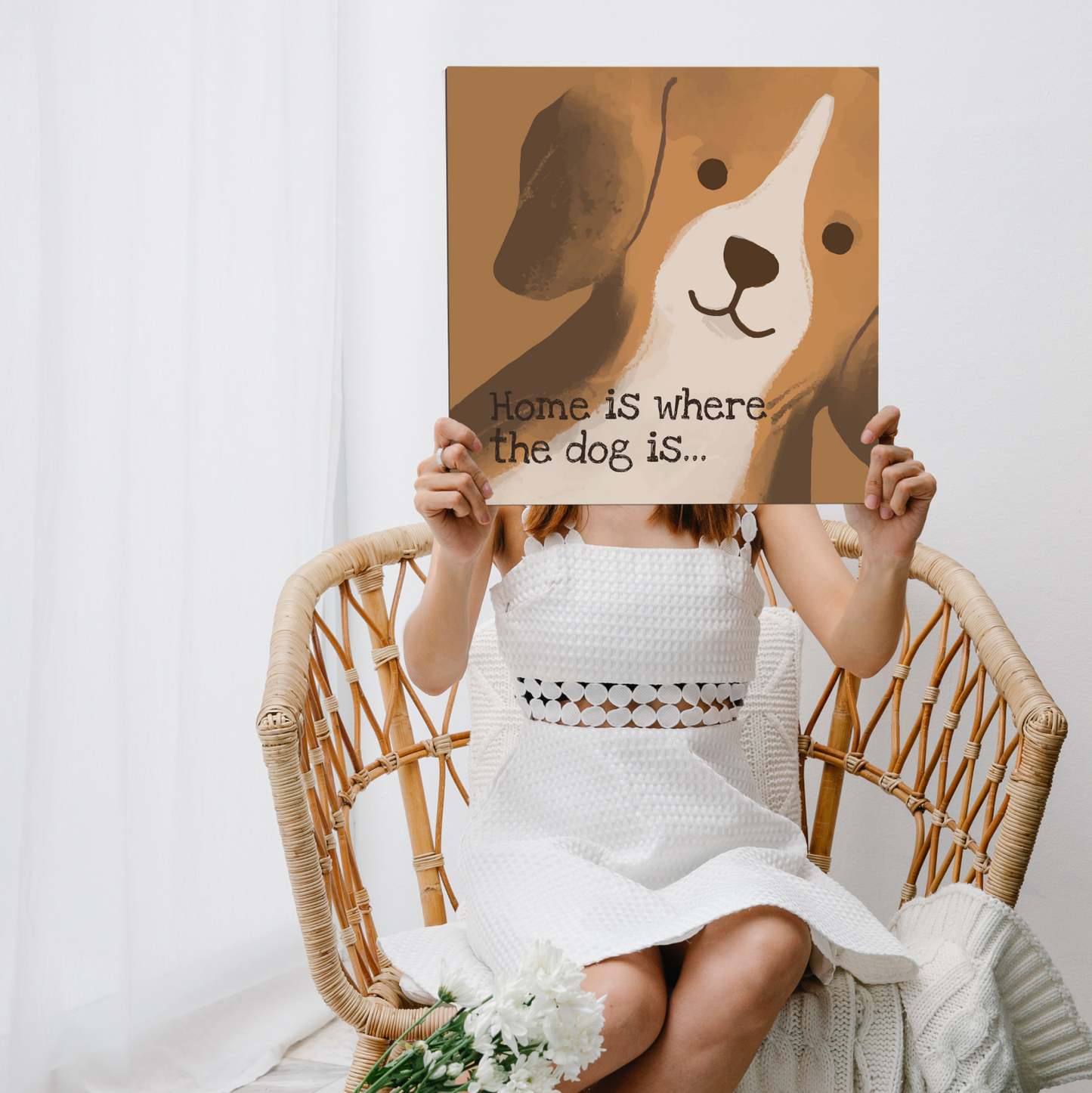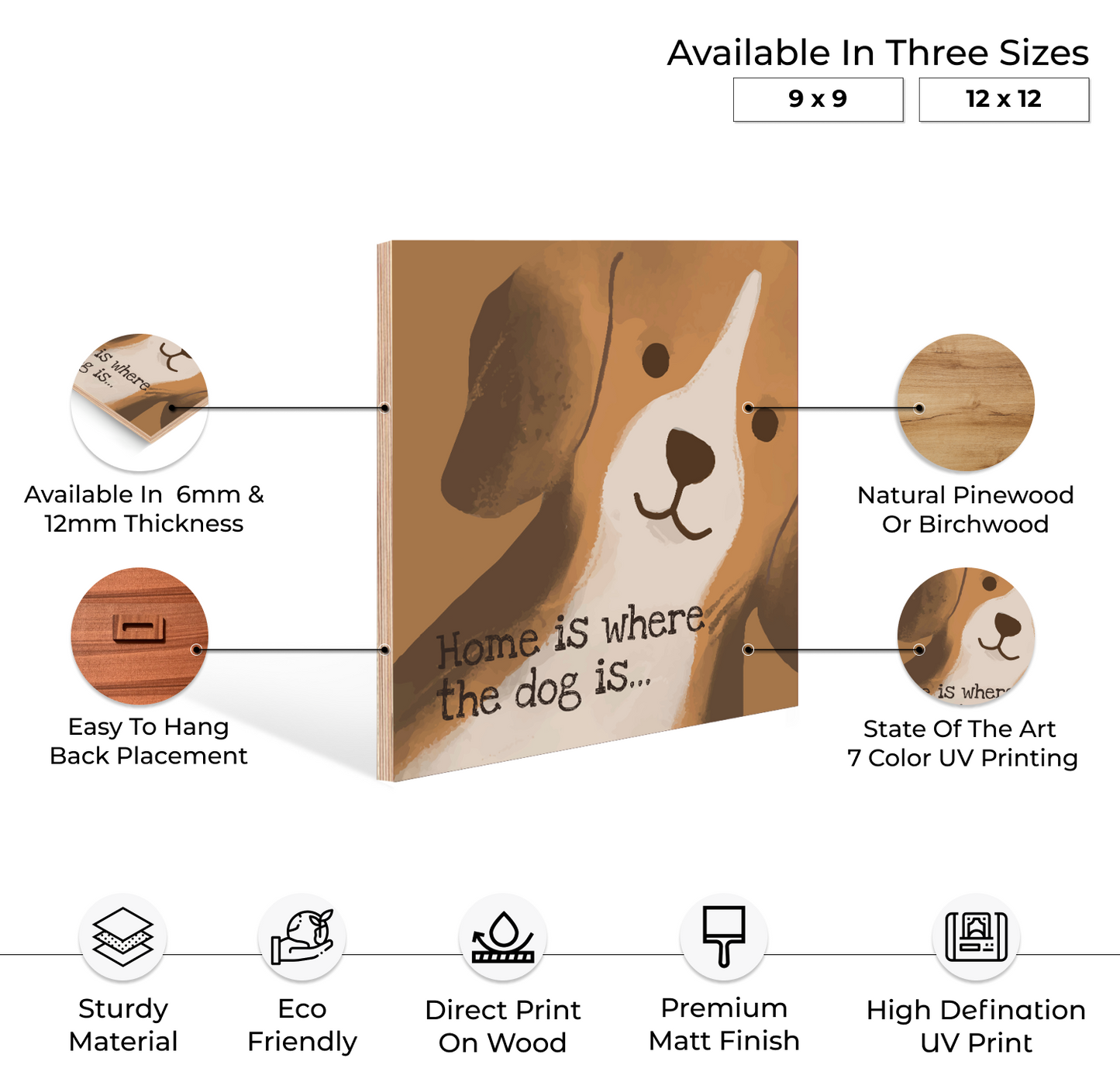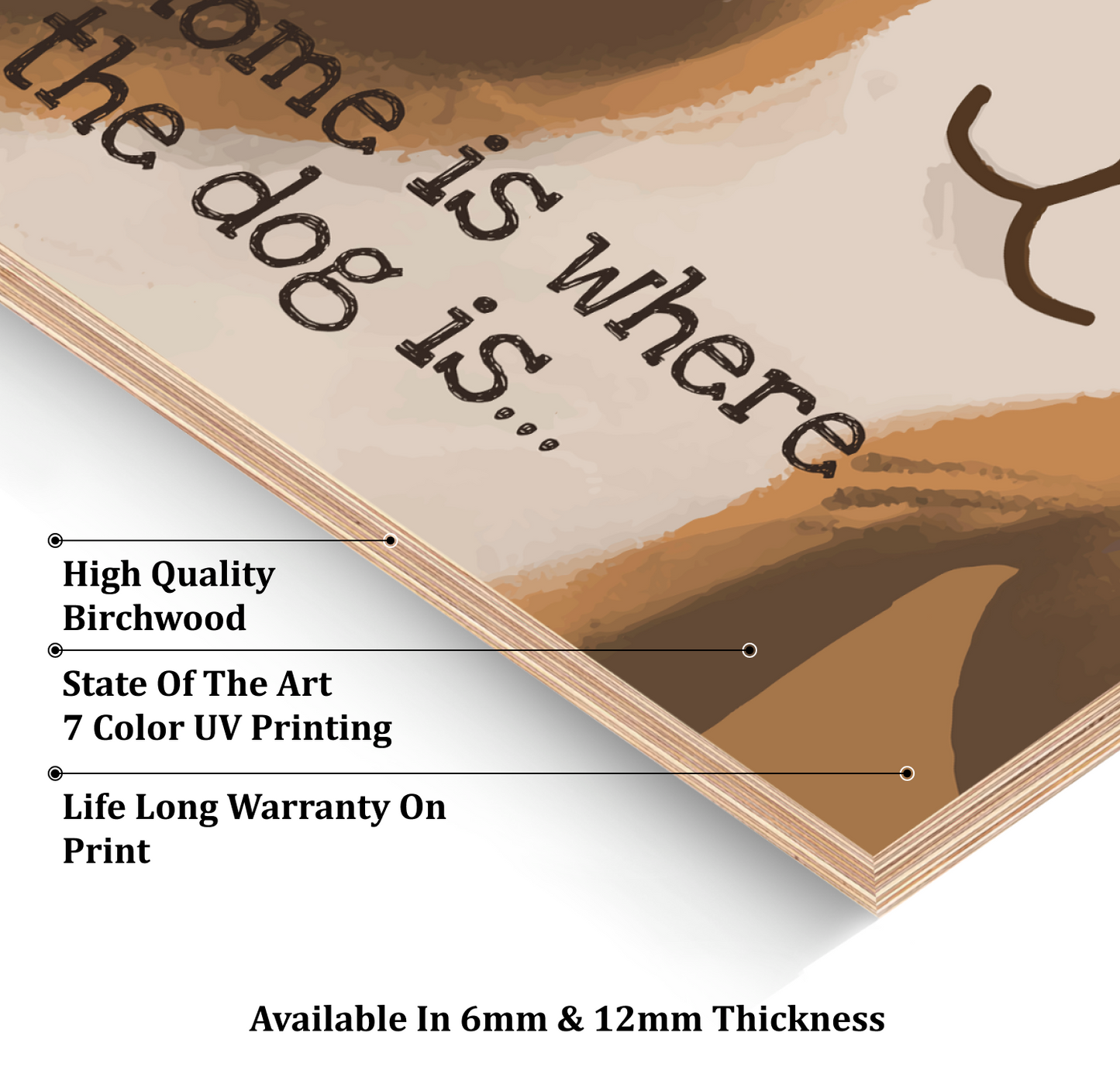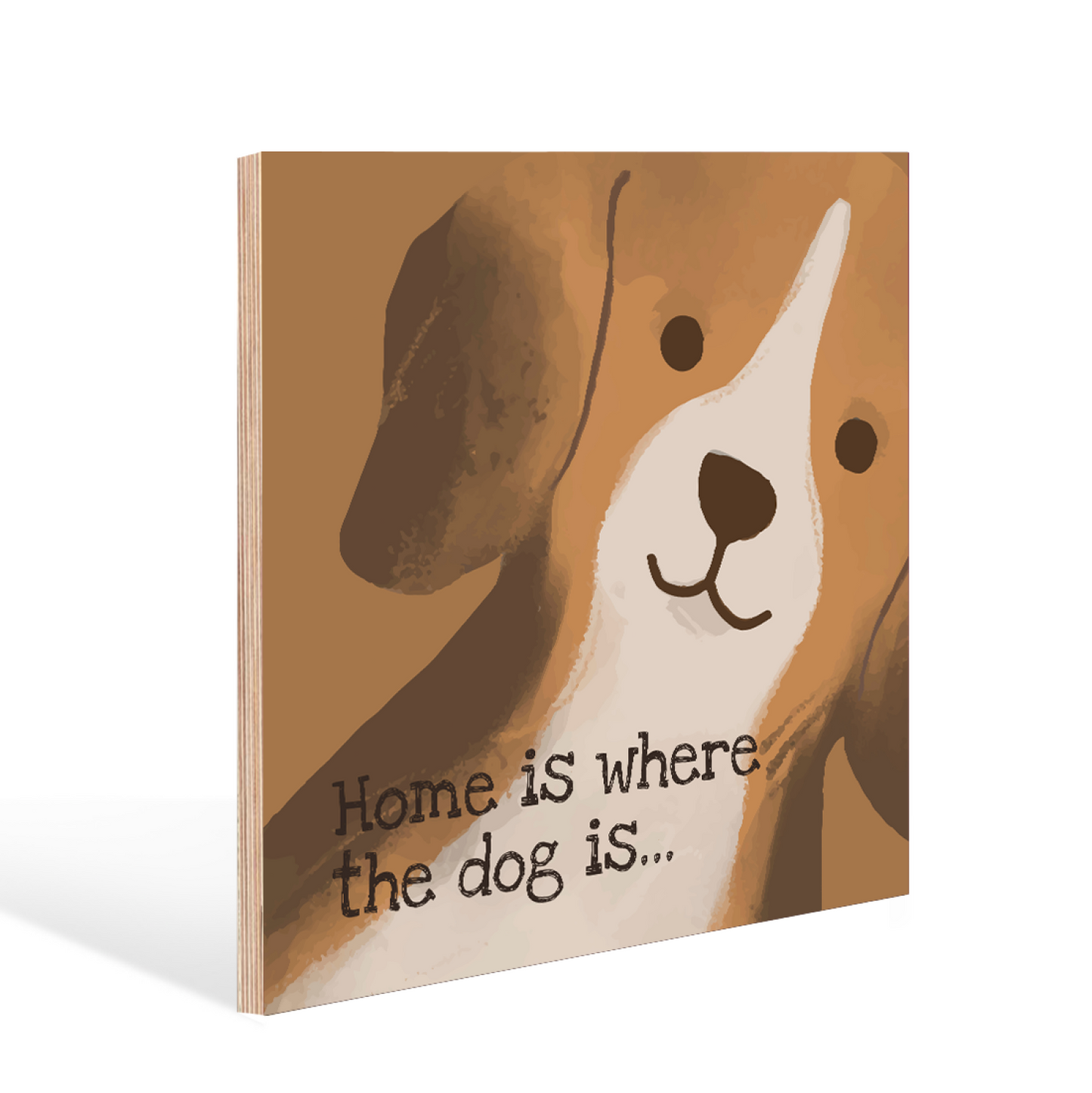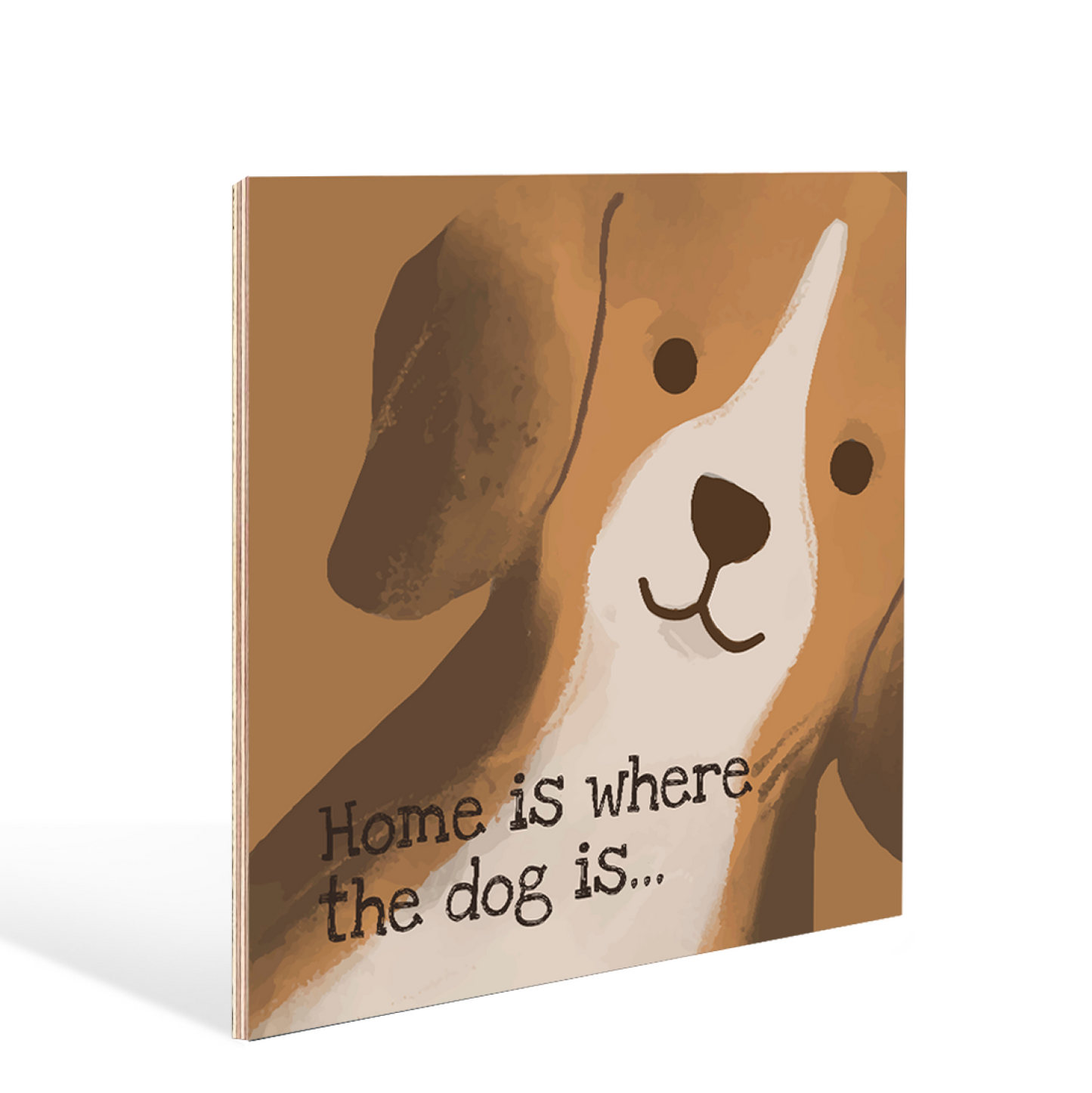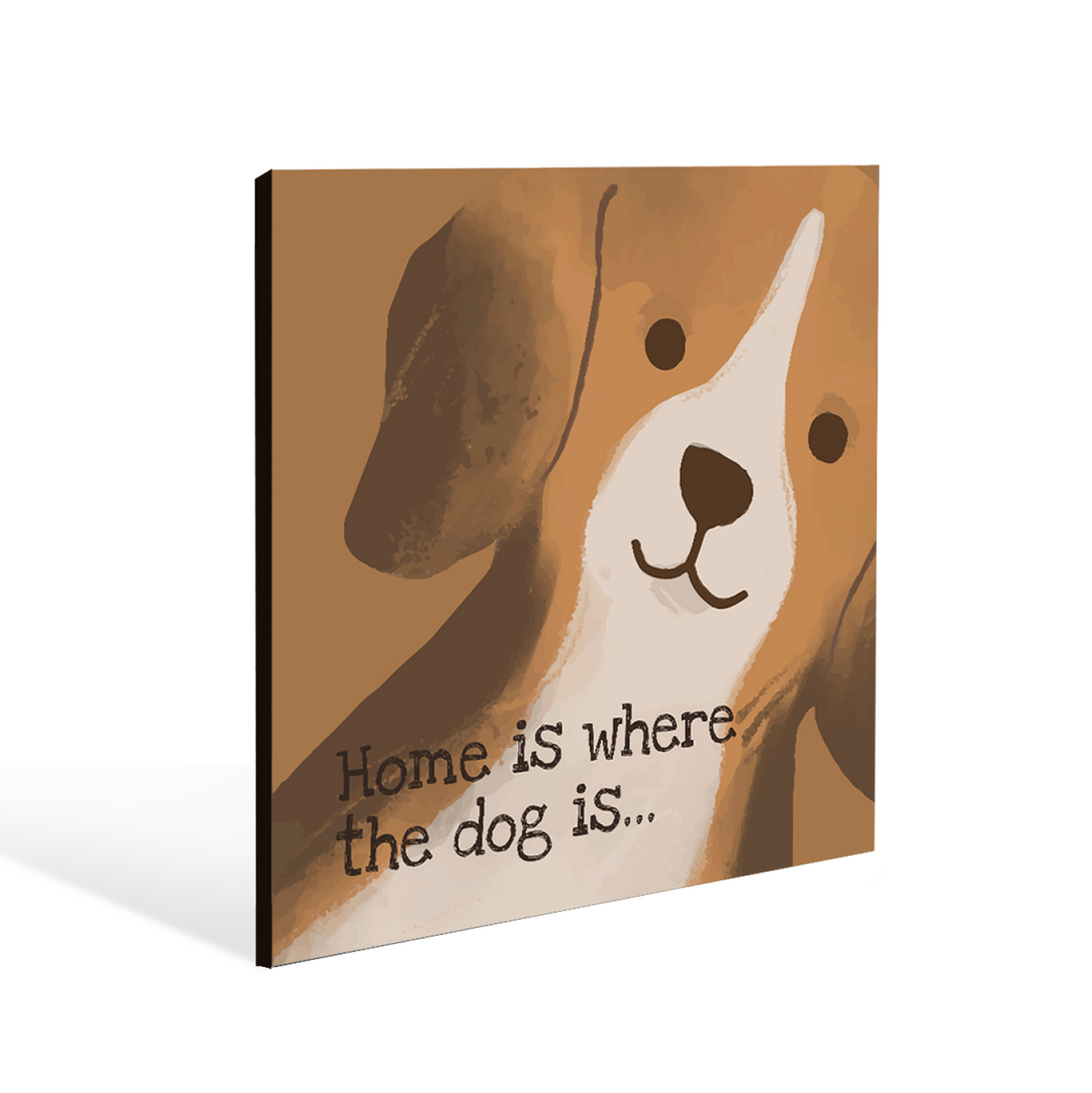 Empowering Women While Creating Unconvincing Arts
Frequently Asked Questions
✨How many days does it take to deliver the product?
We take 3-4 business days to deliver normally, from the day of placing the order, depending on your location.
✨How can I track my order?
Once the order is shipped, we will provide you a tracking link on your email address for you to track the movement of your order.
✨How can I get in touch with customer service if required?
The customer service team is here to help you. You can reach us on WhatsApp at +91 73077 66882. We will address your queries at the earliest.
✨How can I return the product?
A return is eligible in the event that the product is received damaged, which is highly unlikely since the packages go through rigorous checks. In case you do receive damaged/wrong products, please reach out to the customer service team, who will assist you on priority.
✨How can I get a refund on my order?
Refunds are only applicable on pre-paid orders, after your return order has been received and inspected. Once a refund is authorised, the amount will be credited back to your original method of payment within 3-5 days.
✨Do you offer gift wrap?
Yes, We do. After placing the order with us. Please leave a whatsapp message starting with gift wrap request order id XXXXX at +91 73077 66882.
Love We Received From You...