Good Vibes Only Wood Print Wall Art
Share
Regular price
Sale price
Rs. 799.00
Unit price
per
Sale
Sold out
Sale is Live! Pay Now and Save More
👉 Buy 1 item and get 10% OFF! 🤑
👉 Buy 2 items and enjoy 15% OFF! 🤩
👉 Buy 3 items and get a whopping 20% OFF! 😱
👉 But wait, there's more! Buy 4 items or more and receive a massive 25% OFF! 🎁
✨ No Coupon Code Required! 🤗
"Good Vibes Only" Wood Print Wall Art, a delightful piece that radiates positivity and spreads good energy with its sun and flower design.
This wood print wall art features a rectangular shape with dimensions of [dimensions]. The artwork is directly printed onto a premium wooden panel, creating a natural and rustic look. 
At the heart of this artwork is a captivating illustration featuring a radiant sun and vibrant flowers. The sun, with its beaming rays, symbolizes positivity, warmth, and light. The cheerful flowers add a burst of color and beauty, representing growth, joy, and renewal. Together, these elements create a harmonious composition that instantly uplifts the mood and creates a welcoming atmosphere.
The phrase "Good Vibes Only" is elegantly incorporated into the design, serving as a gentle reminder to focus on positivity, surround yourself with good energy, and cultivate a harmonious environment. It's a mantra that encourages you to embrace optimism, kindness, and a positive mindset in your daily life.
Crafted with durability in mind, our wood print wall art is made using high-quality materials and printing techniques. The fade-resistant inks ensure that the colors stay vibrant and true over time, preserving the allure of the artwork for years to come. This makes it a lasting piece that continues to inspire and uplift your space.
Installing this wood print wall art is hassle-free, thanks to the included hanging hardware. Simply mount it on the wall of your choice, and let the cheerful sun and flowers infuse your space with positive vibes and a refreshing ambiance.
Whether you choose to display it in your living room, bedroom, workspace, or any other area, our "Good Vibes Only" Wood Print Wall Art will create a serene and uplifting atmosphere. It's the perfect addition to any space where you want to foster positivity, tranquility, and a sense of well-being.
Embrace the power of positivity and surround yourself with good vibes with our "Good Vibes Only" Wood Print Wall Art. Let it be a constant reminder to focus on the positive, nurture a harmonious environment, and embrace a joyful outlook on life.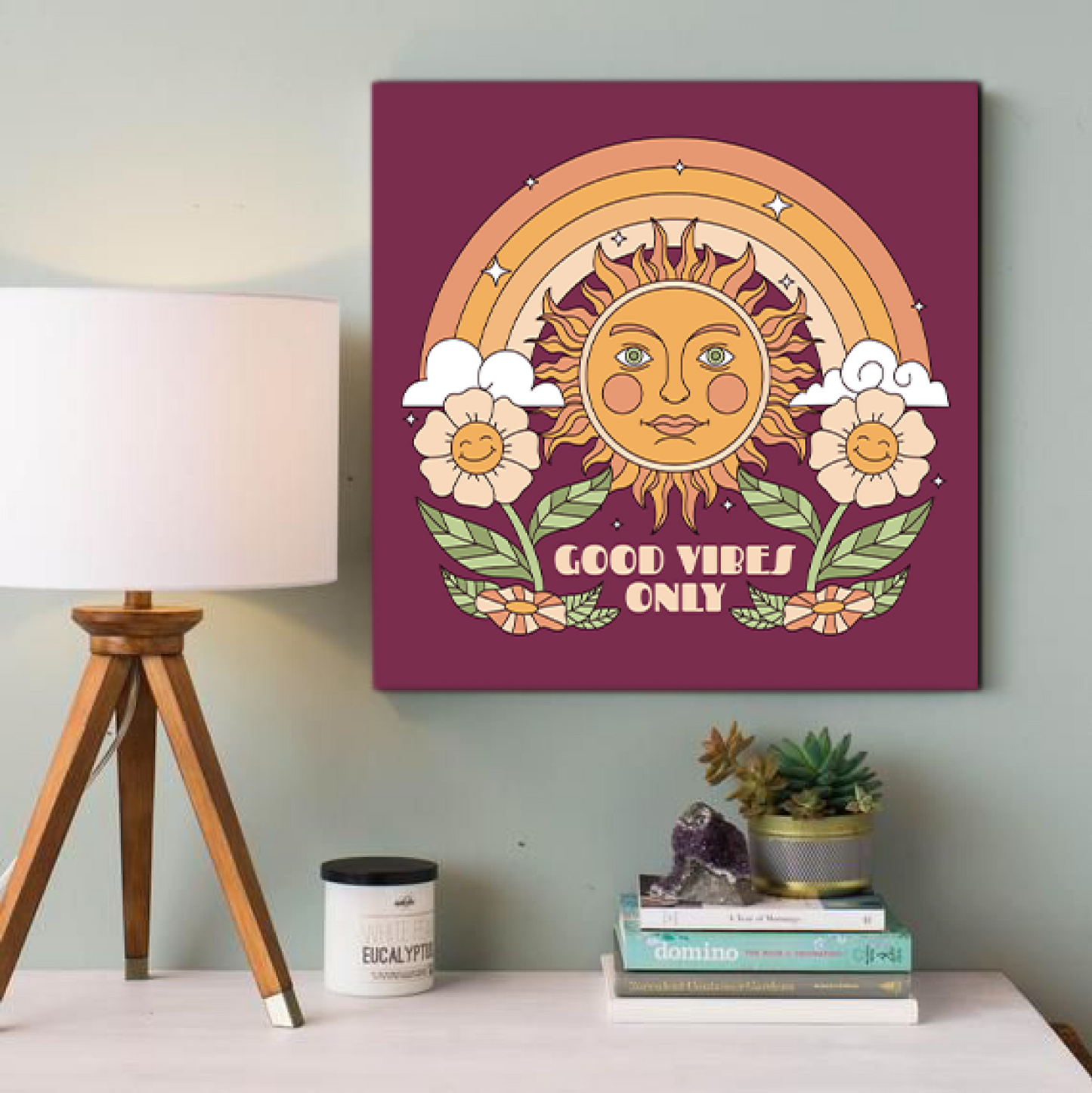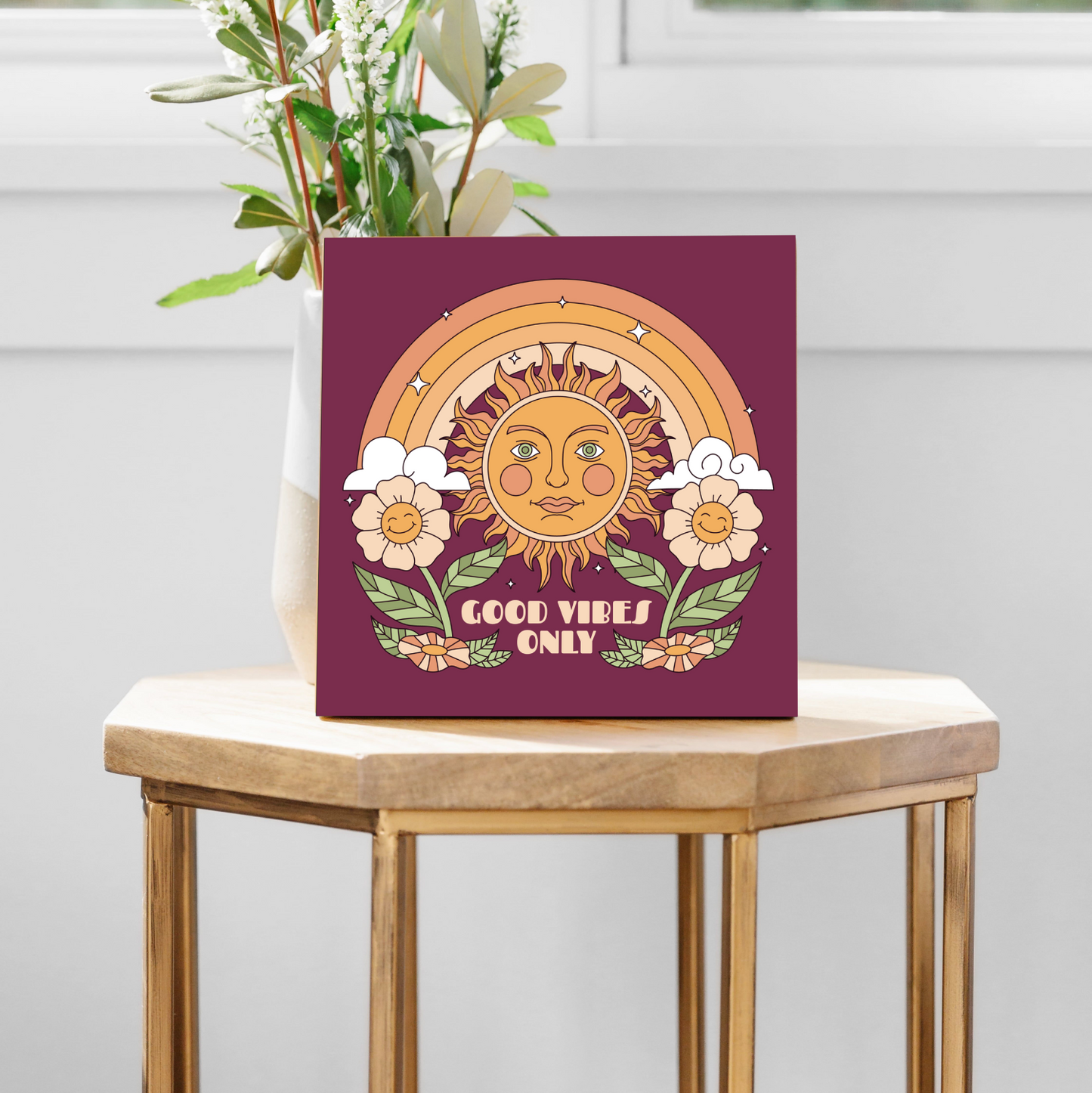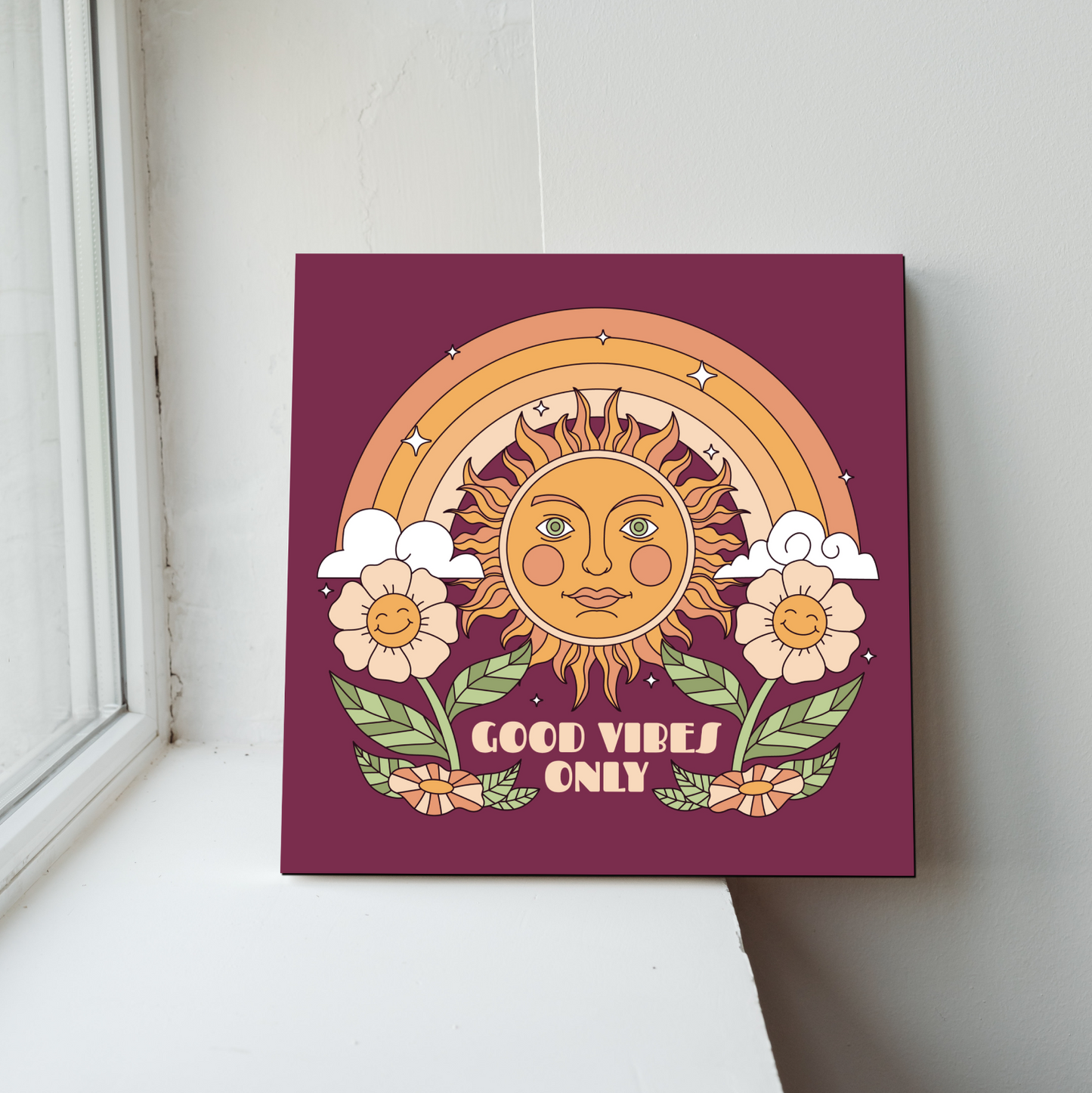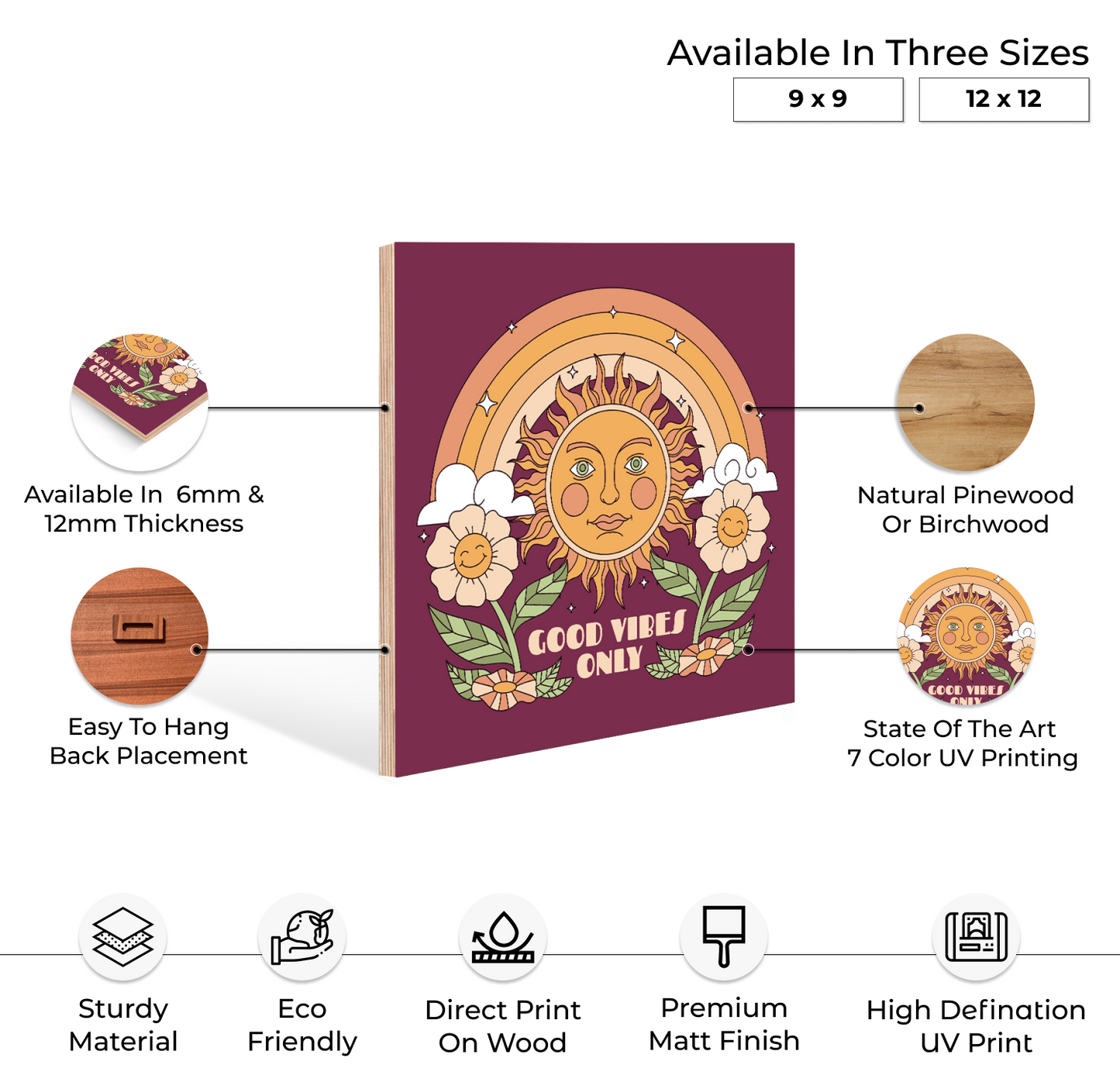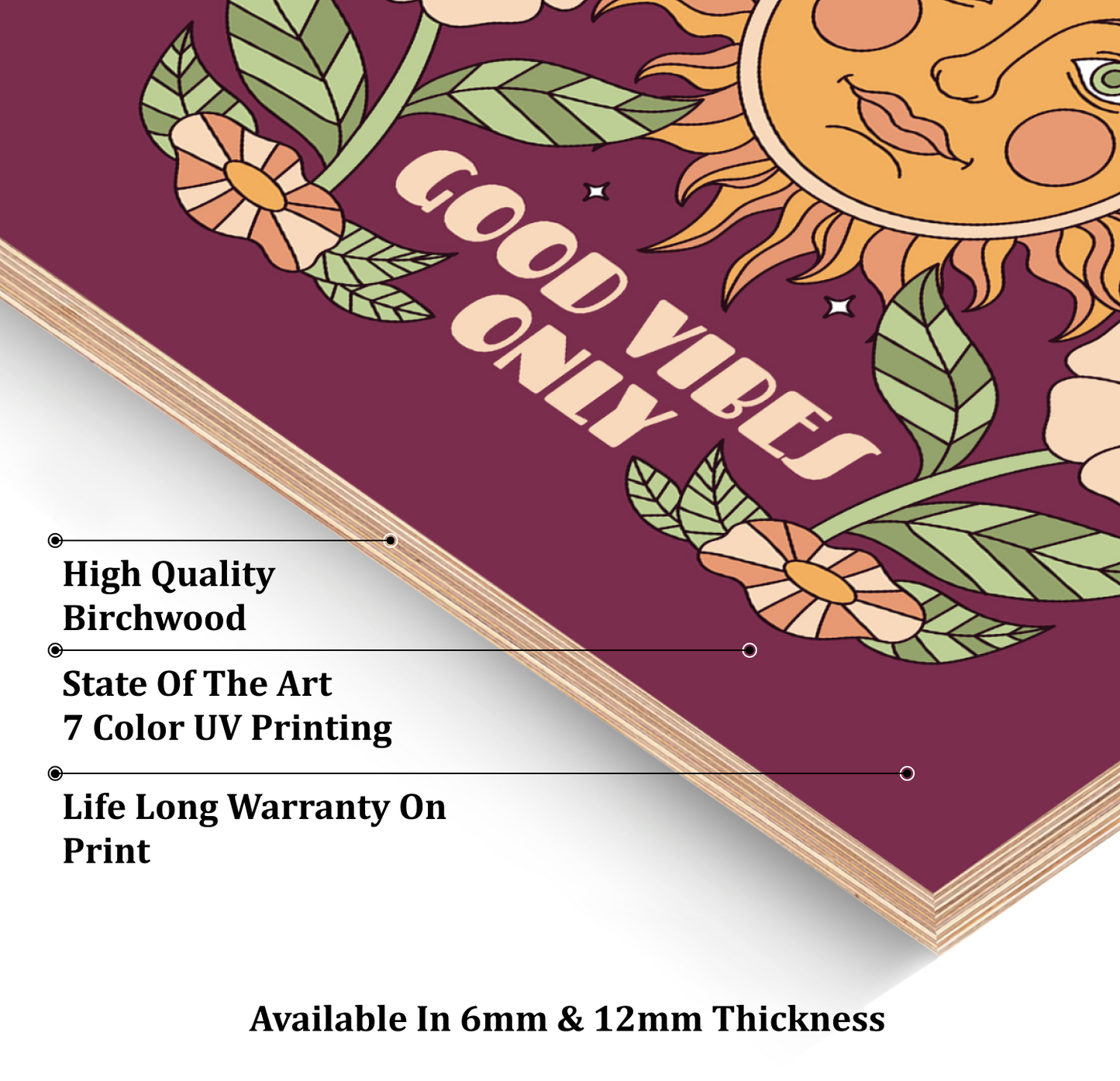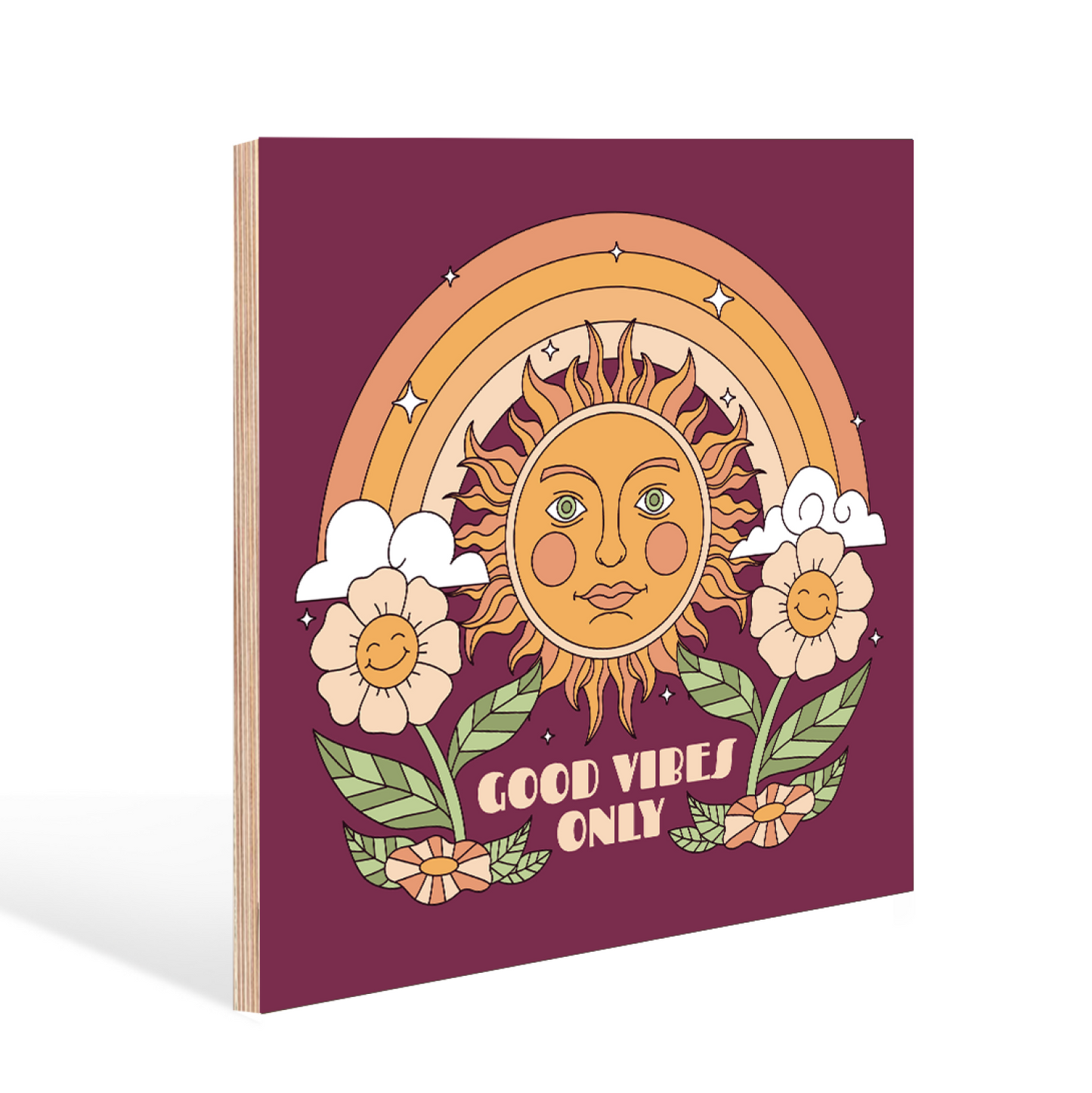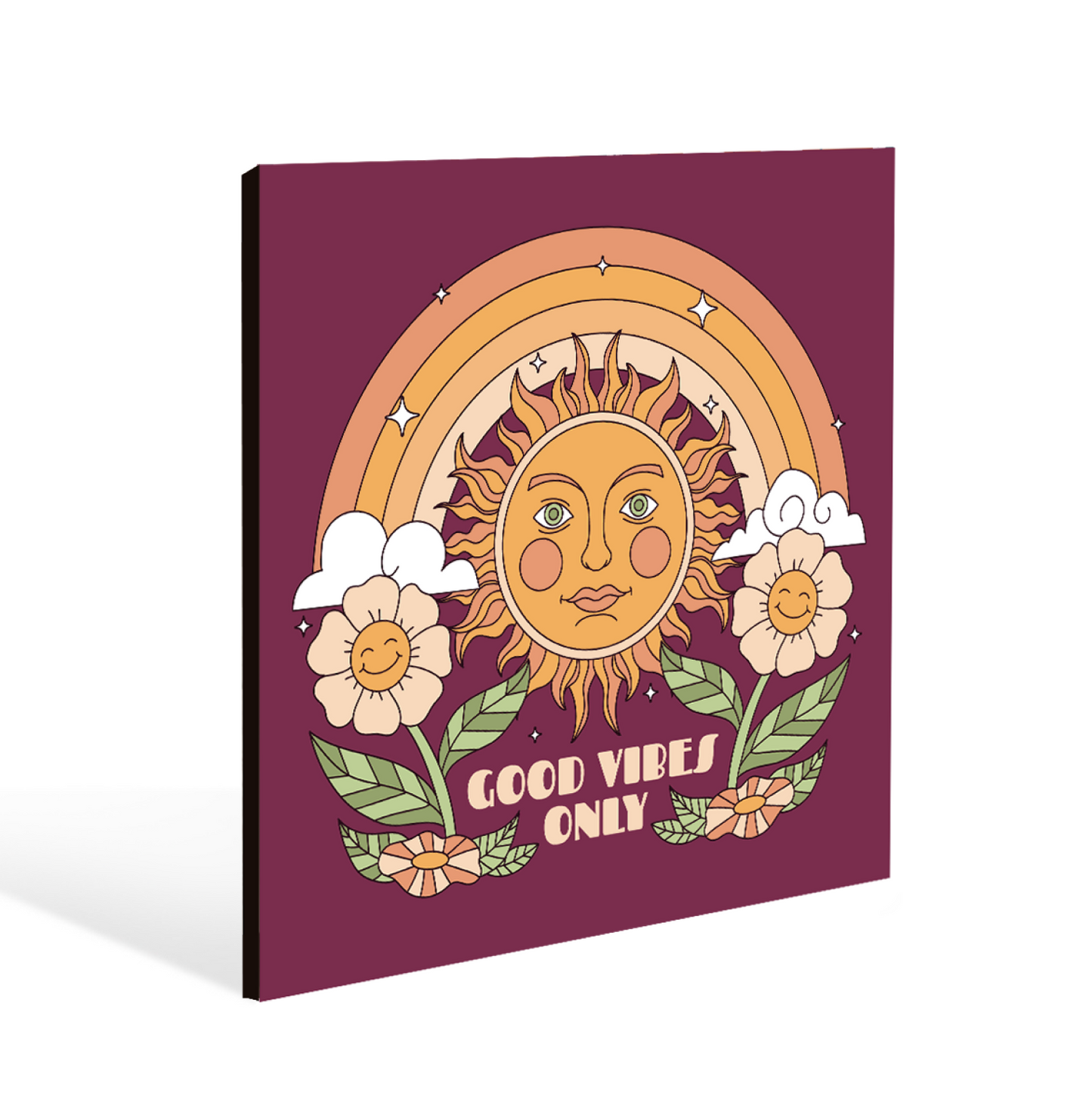 Empowering Women While Creating Unconvincing Arts
Frequently Asked Questions
✨How many days does it take to deliver the product?
We take 3-4 business days to deliver normally, from the day of placing the order, depending on your location.
✨How can I track my order?
Once the order is shipped, we will provide you a tracking link on your email address for you to track the movement of your order.
✨How can I get in touch with customer service if required?
The customer service team is here to help you. You can reach us on WhatsApp at +91 73077 66882. We will address your queries at the earliest.
✨How can I return the product?
A return is eligible in the event that the product is received damaged, which is highly unlikely since the packages go through rigorous checks. In case you do receive damaged/wrong products, please reach out to the customer service team, who will assist you on priority.
✨How can I get a refund on my order?
Refunds are only applicable on pre-paid orders, after your return order has been received and inspected. Once a refund is authorised, the amount will be credited back to your original method of payment within 3-5 days.
✨Do you offer gift wrap?
Yes, We do. After placing the order with us. Please leave a whatsapp message starting with gift wrap request order id XXXXX at +91 73077 66882.
Love We Received From You...